Foreign Dignitaries Meet Iran's FM Zarif in Tehran
January, 09, 2018 - 10:16
TEHRAN (Tasnim) – A number of foreign officials attending a conference on regional security in Tehran held meetings with Iranian Foreign Minister Mohammad Javad Zarif for talks on the regional and international issues.
Oman's Minister Responsible for Foreign Affairs Yusuf bin Alawi bin Abdullah, one of the participants in the Monday's conference on Middle East security met his Iranian counterpart in the evening.
Their talks have reportedly revolved around the critical conditions in Yemen, the need to end the war and aggression against Yemenis, and the ways to deliver humanitarian relief aid to the nation buckling under a Saudi-led military campaign and blockade.
Zarif and bin Alawi also discussed the issues of mutual interest between Tehran and Muscat, and explored avenues for the enhancement of banking ties.
In a separate meeting, Zarif had talks with Massimo D'Alema, Italy's former prime minister and minister of foreign affairs.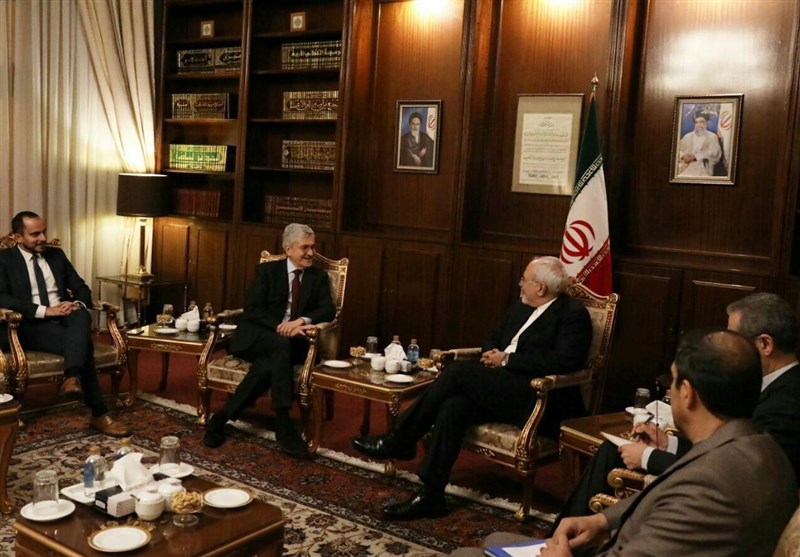 Stressing the need to protect the Joint Comprehensive Plan of Action (JCPOA) - the nuclear agreement between Iran and the Group 5+1 (Russia, China, the US, Britain, France and Germany) - the visiting Italian figure urged efforts to boost economic relations between Iran and the EU.
For his part, Zarif reiterates the need for the European Union's practical steps to save the JCPOA in addition to the verbal statements.
On Monday, more than 200 politicians and analysts from Iran and abroad took part in the conference on "Regional Security in West Asia: Emerging Trends and Challenges".
The subjects discussed in the conference included the role of Iran and the other regional and trans-regional players in the Middle East security arrangements, the links between economic progress and regional security, collective defense and security cooperation, as well as the axis of resistance's role in West Asia security.