Iran's GC Secretary Urges Judiciary to Quickly Prosecute Those behind Riots
January, 10, 2018 - 16:12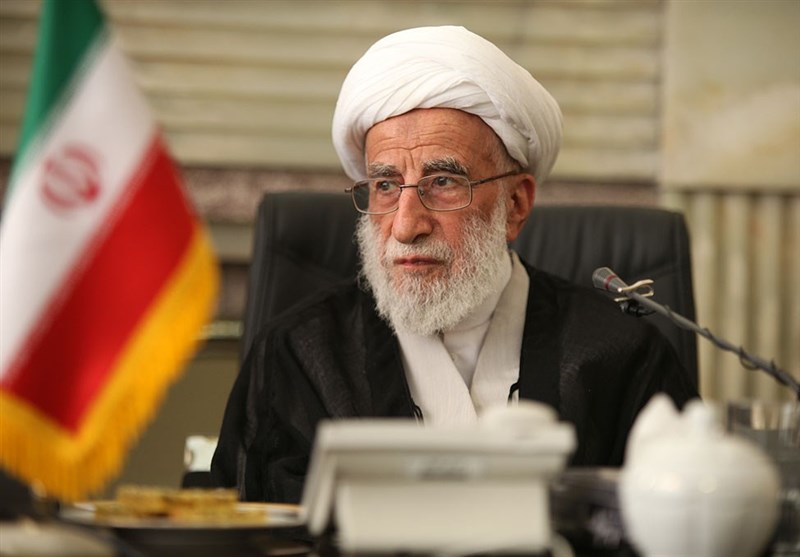 TEHRAN (Tasnim) – The secretary of Iran's Guardian Council (GC), Ayatollah Ahmad Jannati, urged the Judiciary to put on trial those behind recent riots and acts of vandalism in the country as soon as possible.
Speaking at the weekly session of the GC in Tehran on Wednesday, Ayatollah Jannati expressed deep sorrow over recent protests and riots in the country and said the incidents had been coordinated with "foreign enemies" and some internal elements.
He further stressed the need to differentiate between the deceived individuals participating in the riots and those who acted against the Islamic Republic's Establishment with prior planning.
The cleric added that the Judiciary should promptly meet its duty to put on trial the "serious perpetrators" of the recent riots so that Iran's enemies recognize that any conspiracy against the Islamic Establishment would have severe consequences.
In late December, peaceful protests over economic problems broke out in a number of Iranian cities, but the gatherings turned violent when groups of participants, some of them armed, vandalized public property and launched attacks on police stations and government buildings.
Security forces say many rioters arrested in the recent unrest have been trained by the MKO terrorists or had links with the Takfiri terrorist groups.
Following the unrest, people held several demonstrations across the country to condemn the violent riots and acts of vandalism, and voice support for the Islamic Republic's Establishment.
Iranian officials maintain that people have the right to stage protests to express their opinions as long as rallies comply with the legal conditions.