Quakes Rattle Western Iran
TEHRAN (Tasnim) – Five successive earthquakes, all measuring above 5 on the Richter scale, struck Iran's western provinces of Kermanshah and Ilam on Thursday, nearly two months after a massive temblor killed over 600 people in Kermanshah and displaced thousands of others.
January, 11, 2018 - 13:47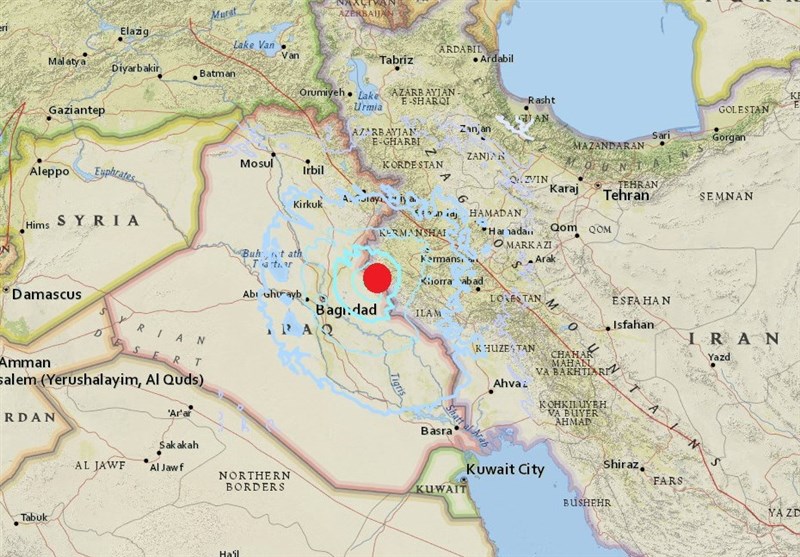 Since Thursday morning, nine quakes have shaken Iran's western regions near the common border with Iraq, including four measuring lower than 4 on the Richter scale.
The consecutive temblors hit near the cities of Soumar and Gilan-e-Gharb in the province of Kermanshah and the city of Zarneh in Ilam province.
On November 12, a 7.3-magnitude quake hit Kermanshah, killing more than 620 people and injuring around 10,000 others, mainly in the city of Sarpol-e Zahab and the nearby villages.
Iran is one of the most seismically active countries in the world, being crossed by several major fault lines that cover at least 90% of the country.
The deadliest quake in Iran's modern history happened in June 1990, devastating many areas in the northern province of Gilan and killing around 37,000 people.
In 2003, a magnitude 6.6 earthquake in the province of Kerman flattened the historic city of Bam, killing more than 26,000 people.