Iran, France Stress Commitment to JCPOA
TEHRAN (Tasnim) – The foreign ministers of Iran and France in a meeting in Belgium emphasized the necessity for commitment to the Joint Comprehensive Plan of Action (JCPOA) and its implementation by all parties.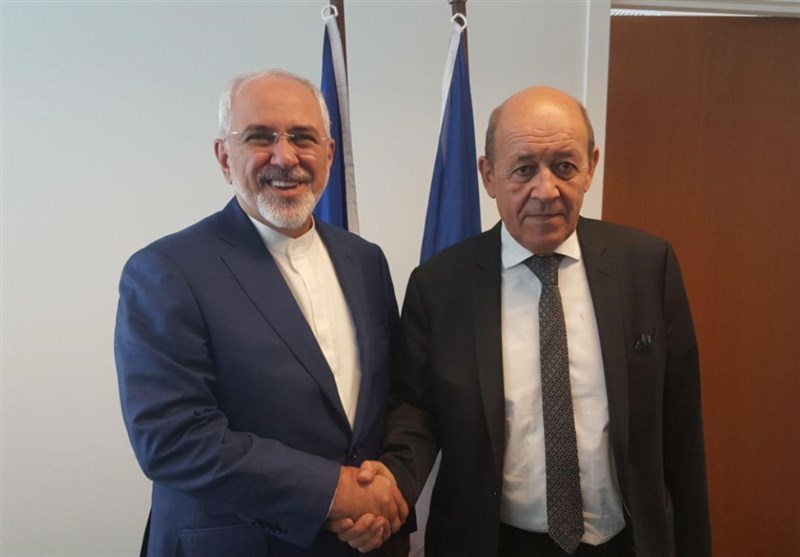 In a meeting with his French counterpart Jean-Yves Le Drian in Brussels on Thursday, Iran's Foreign Minister Mohammad Javad Zarif stressed the need for all parties to the JCPOA to honor their commitments under the deal.
He also called on European governments to take a more active role in implementation of the nuclear agreement between Iran and the Group 5+1 (Russia, China, the US, Britain, France and Germany).
For his part, Le Drian voiced France's resolve to help carry out the JCPOA.
The two diplomats also discussed approaches to ensuring peace and stability in the region through peaceful methods and dialogue.
Following a short trip to Moscow for political negotiations, Zarif has travelled to Brussels to meet with European Union Foreign Policy Chief Federica Mogherini and the foreign ministers of Britain, France and Germany to discuss the latest developments regarding the JCPOA.
Iran and the Group 5+1 (also known as E3+3) reached a conclusion over the text of the JCPOA in July 2015 and implemented it in January 2016.
In all of its reports since coming into force of the JCPOA, the International Atomic Energy Agency (IAEA) has verified the non-diversion of declared nuclear material in Iran as well as the Islamic Republic's commitment to the nuclear deal.