Britain Rejects Request for Diplomatic Immunity for Assange
TEHRAN (Tasnim) – Britain's Foreign Office said it has rejected Ecuador's request to grant diplomatic status to WikiLeaks founder Julian Assange, who has been living in the nation's embassy in London since 2012 to avoid arrest by UK authorities.
January, 11, 2018 - 14:11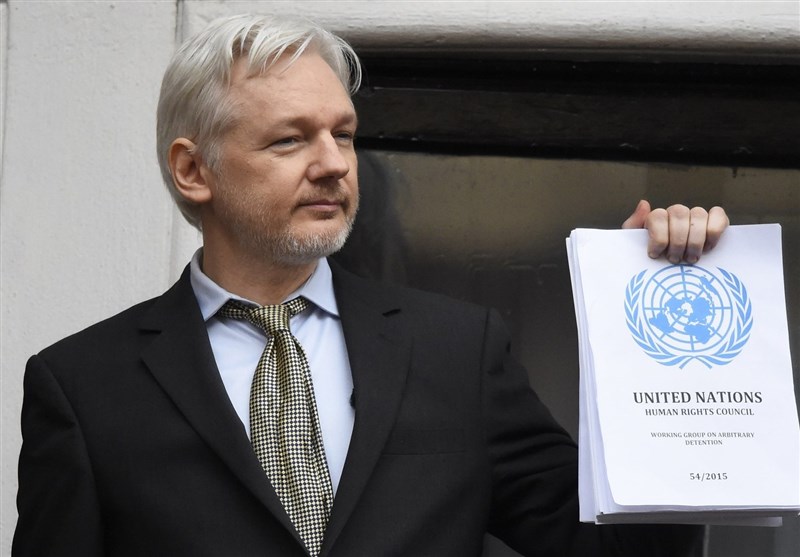 In a statement Thursday, the Foreign Office said "Ecuador knows that the way to resolve this issue is for Julian Assange to leave the embassy to face justice," AP reported.
Ecuador gave Assange, 46, political asylum after he sought refuge in the embassy to avoid extradition to Sweden for investigation of sex-related claims.
While Sweden has dropped the case, Assange has remained inside the embassy because he is still subject to arrest in Britain for jumping bail.
The Ecuadorean newspaper El Universo reported Wednesday that Assange is now listed on a registry of the nation's citizens.