US to Receive Iran's Strong Response in Case of Withdrawal from JCPOA: Spokesman
January, 12, 2018 - 18:40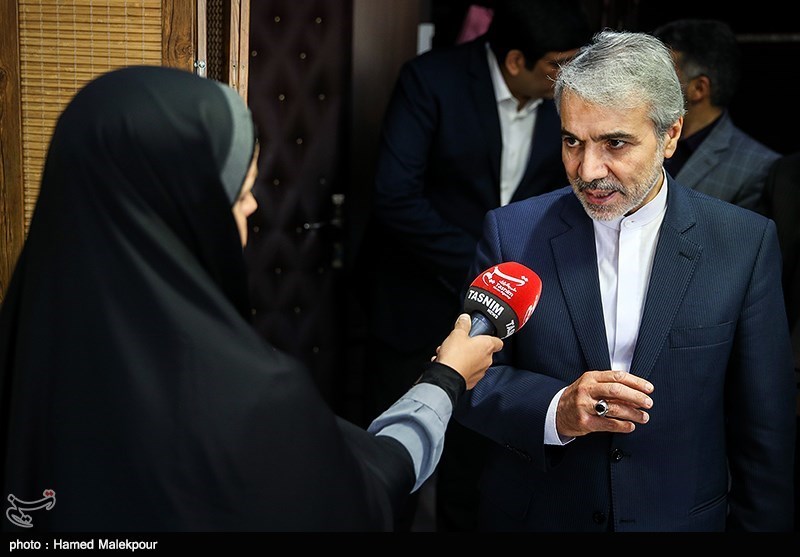 TEHRAN (Tasnim) – Spokesman for the Iranian Administration Mohammad Baqer Nobakht said the country is poised to give "a strong response" to a possible move by the US government to leave the 2015 nuclear deal, also known as the Joint Comprehensive Plan of Action (JCPOA).
Speaking to the Tasnim News Agency, Nobakht said the Islamic Republic has made various preparations for the possible withdrawal of the US from the JCPOA.
"Given that the preparations have been made by (Iran's) Supreme National Security Council (SNSC) and some other special authorities, (the US) would receive a strong and firm response from Iran," he noted.
The remarks came as US President Donald Trump must decide today whether to waive nuclear sanctions on Iran or effectively end the United States' participation in the nuclear agreement.
In October, Trump said he would not certify Iran's compliance with the nuclear agreement that was negotiated under the previous administration because it was "in violation of the spirit" of the accord.
The Trump administration asked Congress then to come up with and pass a companion agreement that addresses those issues.
It said it would also like Congress to amend the legislation that gives lawmakers the authority to slap sanctions on Iran if it decides Tehran is in violation of the nuclear agreement, outlining "trigger points" instead that set off automatic sanctions.
Trump said he wants Congress to fix "the deal's many flaws" such as existing sunset provisions.
US Secretary of State Rex Tillerson said last week that Trump would be inclined to authorize another sanctions waiver if he felt that real progress was being made toward the changes he demanded in October.