Operation to Find Bodies of Iranian Oil Tanker Sailors to Continue: Minister
TEHRAN (Tasnim) – Iranian Minister of Cooperative, Labor and Welfare Ali Rabiee said the country will continue the operation to find the bodies of the crew members of an oil tanker that sank in the East China Sea on Sunday after burning for eight days.
January, 14, 2018 - 15:36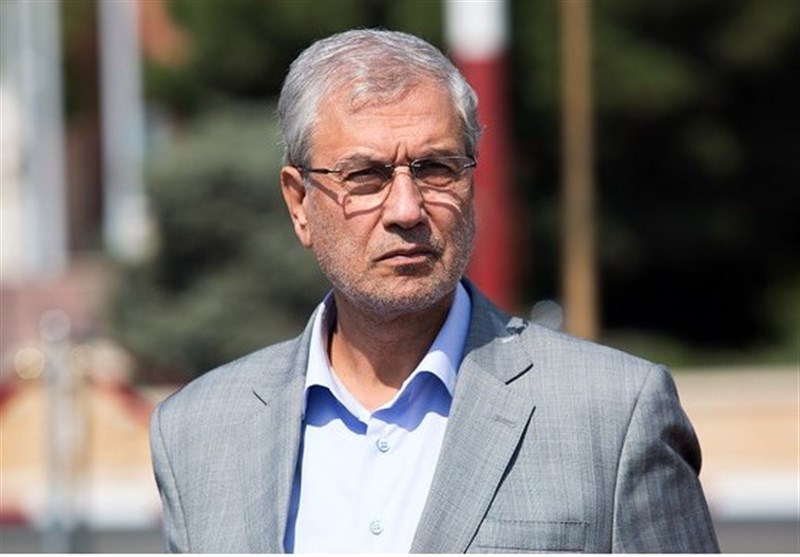 Speaking to the Islamic Republic of Iran Broadcasting (IRIB), Rabiee pointed to the latest reports on the fate of the Iranian sailors aboard the oil tanker and said from the very first day of the incident, Chinese officials kept saying there was no hope for the survival of the personnel of the tanker.
"But we acted in the hope that we would be able to find even one or two people alive if possible," he said.
"…We are still going to make efforts to find the bodies of the individuals," the minister added.
The Iranian oil tanker sank around midday Sunday after the spread of fire to new oil condensate tanks created blazes as high as 100 meters and increased temperature to 350 degrees Celsius (660 degrees Fahrenheit).
Sunday's raging inferno made it impossible for the rescuers to even approach the ship.
Sanchi, with 32 people on board, including 30 Iranians, collided with a Chinese freight ship in the East China Sea on January 6 and had been burning ever since.
While China's search and rescue teams recovered three bodies from the main deck and retrieved the vessel's black box, a group of Iranian naval commandos were dispatched to the crash site for rescue operation, but could not take action because of unsafe conditions.
The Panama-registered tanker was carrying 136,000 tons of condensate, an ultra-light crude that is highly flammable, to South Korea.