Iran Prepared to Deal with Possible US Withdrawal from JCPOA: MP
January, 15, 2018 - 13:33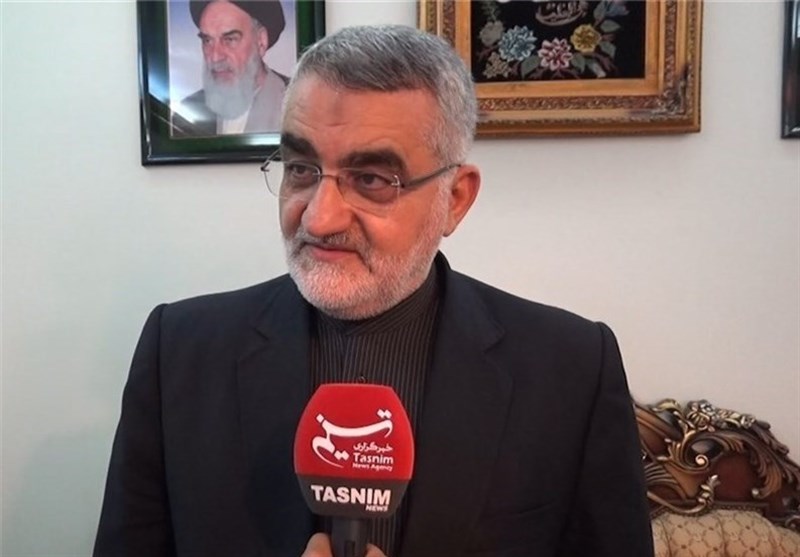 TEHRAN (Tasnim) – A senior Iranian lawmaker said Tehran has prepared various scenarios to deal with a possible move by Washington to scrap the 2015 nuclear agreement, known as the Joint Comprehensive Plan of Action (JCPOA).
Speaking to Tasnim, Chairman of the Iranian Parliament's National Security and Foreign Policy Commission Alaeddin Boroujerdi shrugged off recent threats of US President Donald Trump against the JCPOA.
"The US president had also announced four months ago that he would not extend a waiver on nuclear sanctions against Iran," he said.
The lawmaker added, nonetheless, that Iran has various scenarios to respond to the possible withdrawal of the US from the JCPOA.
On Friday Trump again waived sanctions against Iran that were lifted as part of the landmark 2015 nuclear deal, but threatened he would terminate the agreement if "significant flaws" in it are not fixed.
"Today, I am waiving the application of certain nuclear sanctions, but only in order to secure our European allies' agreement to fix the terrible flaws of the Iran nuclear deal," he said in a statement.
"This is a last chance. In the absence of such an agreement, the United States will not again waive sanctions in order to stay in the Iran nuclear deal. And if at any time I judge that such an agreement is not within reach, I will withdraw from the deal immediately. No one should doubt my word."
In October, Trump said he would not certify Iran's compliance with the nuclear agreement that was negotiated under the previous administration.
He said he wants Congress to "fix the deal's many flaws" such as existing sunset provisions.