Iran among Top Candidates to Win 2018 Sitting Volleyball Worlds
TEHRAN (Tasnim) – Iran, Bosnia and Herzegovina and Egypt are three top candidates to win the 2018 Sitting Volleyball World Championships.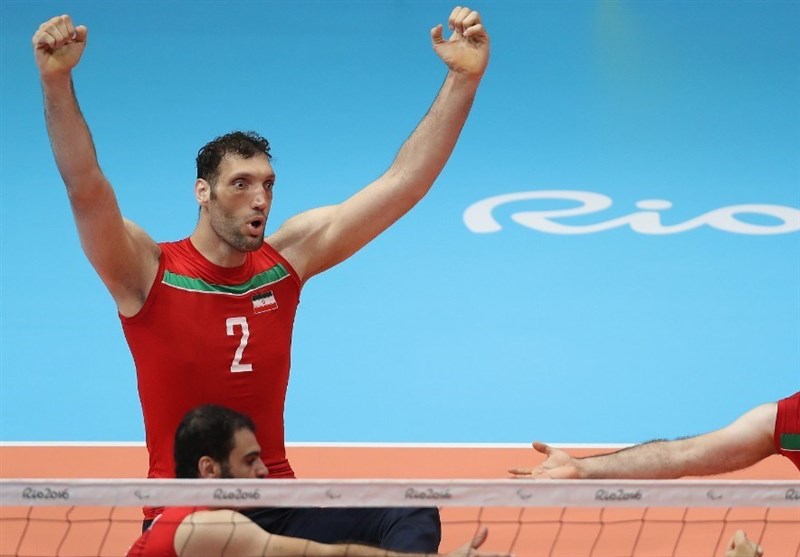 The competition will be held in the Netherlands in June, featuring the world's best 15 male and female teams.
Iran aim to regain the world title it won for the last time in Edmond, USA, in 2010. Led by its 2.46m tall star player Morteza Mehrzadselakjani, Iran sealed gold at the Rio 2016 Paralympic Games following a 3-1 victory over Bosnia & Herzegovina in the final. It is hoping to repeat such success in the Netherlands, Paralympic.org wrote.
Bosnia & Herzegovina will need to improve as it seeks to successfully defend the world title claimed in Elblag, Poland, in 2014, when it beat Brazil 3-1 in a tight final.
In 2016, Bosnia & Herzegovina lost to Iran 3-1 in the Paralympic final. One year later, the team lost to Russia in the semi-final at the European Championships and could not defend the continental title for a 10th time.
With Hesham Elshwikh's leadership, Egypt secured its first Paralympic medal in the sport at Rio 2016, taking bronze after a much-celebrated victory over host Brazil 3-2 in a thrilling game. It has repeatedly ended within the top four teams at World Championships and Paralympic Games and it will surely be a leading contender again in the Netherlands.
China, USA and Brazil are three top candidates to win the women's competition.