Diplomat Dismisses Adverse Reports on Iran's Heavy Water Reactor
TEHRAN (Tasnim) – The fake reports that Iran has poured concrete into the core of its Arak heavy-water reactor were fabricated by the global Zionism to overshadow the facility modernization plans and downplay Tehran's benefits from the JCPOA, Iran's ambassador to London said.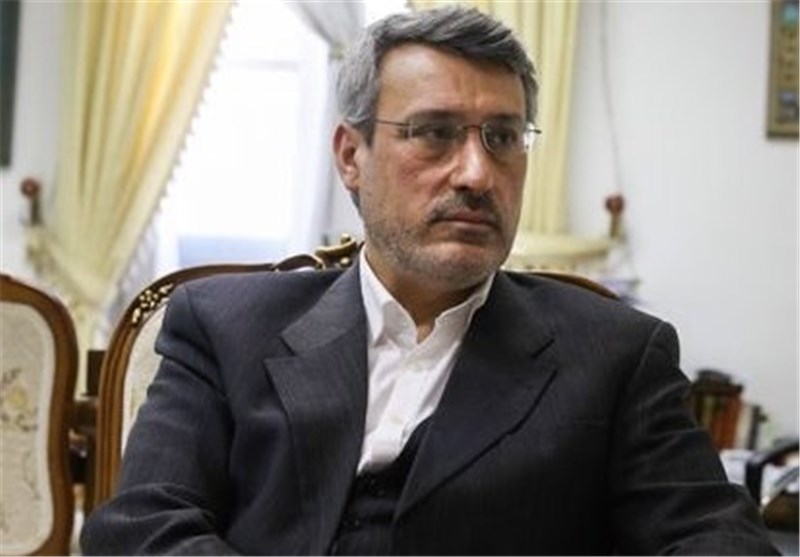 In an article released on Monday, Hamid Baeidinejad, himself a top negotiator engaged in nearly two years of talks on Iran's nuclear program, described the country's success to maintain the application of its Arak heavy water reactor and plans to modernize the facility as a "glory of Iran" under the Joint Comprehensive Plan of Action (JCPOA).
Following such a success for Iran, the global Zionism waged a psychological war to portray it as a failure by inventing reports that the core of the heavy water reactor has been filled with concrete, the ambassador said.
He further explained that during the nuclear talks with the Group 5+1 (Russia, China, the US, Britain, France and Germany), Iran nixed the idea of moving the core of reactor to other countries or dismantling the metallic calandria in the reactor.
Calandria is cylindrical tank that keeps the core of a reactor and contains fuel channels.
According to Baeidinejad, the ultimate proposal agreed in the nuclear talks was that only the calandria holes, and not the core, would be filled with concrete to prevent its immediate application.
Iran and the Group 5+1 (also known as the E3+3) reached a conclusion on the JCPOA in July 2015 and started to implement it in January 2016.
According to the accord, "Iran will redesign and rebuild a modernised heavy water research reactor in Arak, based on an agreed conceptual design, using fuel enriched up to 3.67 %, in a form of an international partnership which will certify the final design."
In November 2015, the document on redesigning the heavy water reactor was signed by all parties to the JCPOA.