Aide Says Egypt Presidential Hopeful Arrested
TEHRAN (Tasnim) - A top aide to Egypt presidential hopeful Sami Annan tells the AP the former chief of staff has been arrested by the military.
January, 23, 2018 - 16:59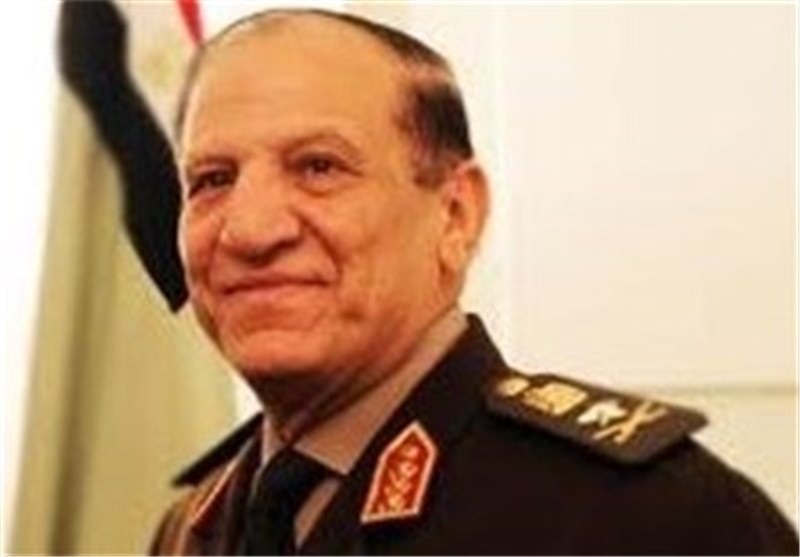 Egypt's military says it will investigate former chief of staff and presidential hopeful Sami Annan for allegedly forging documents and breaching army regulations.
In a statement by the armed forces posted on social media on Tuesday, the military also accused Annan of "openly inciting" against the military and seeking to drive a wedge between it and the public.
It says Annan also failed to seek clearance from the military before declaring his intention to run in the March 27-28 elections.
The statement has effectively ended Annan's campaign to win the presidency, something he only had an outside chance to do, AP reported.
Annan was chief of staff until 2012, when ousted I president Mohammed Mursi removed him along with his boss at the time, former defense minister Mohammed Tantawi.
A senior Muslim Brotherhood leader has written an open letter from exile to a retired Egyptian army general seeking to run for president, listing the outlawed group's conditions for supporting his candidacy.
Youssef Nada's letter was posted on his Facebook account on Monday.
The letter has provided media loyal to President Abdel-Fattah el-Sissi with ammunition to link the would-be candidate, former chief of staff Sami Annan, to the banned Brotherhood. Authorities accuse the group of taking up arms against the government.
El-Sissi led the military's 2013 ouster of former president Mohammed Morsi, an Islamist and Brotherhood stalwart. Under el-Sissi, links to the Brotherhood are grounds for prosecution.
Nada cited the demand to free Mursi, in jail since 2013, as one of the Brotherhood's conditions for supporting Annan.