At Least 30 Wounded in Kabul Blast, Several Dead
TEHRAN (Tasnim) - A huge blast rocked Kabul on Saturday in the latest apparent attack in the Afghan capital.
January, 27, 2018 - 13:29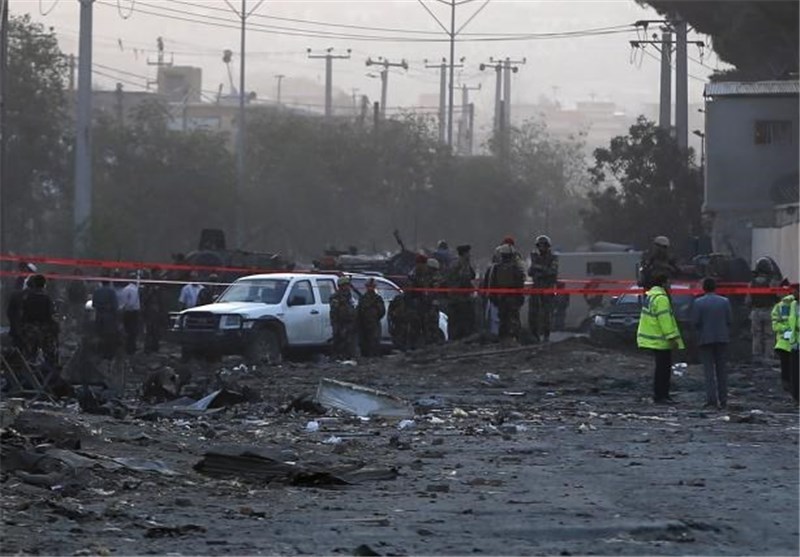 The health ministry has reported that at least 18 were wounded in the explosion that shook the windows of AFP reporters' compound. Photos shared on social media purportedly of the blast showed a huge plume of smoke rising into the sky.
The explosion happened in a crowded part of the city where the interior ministry, the European Union and the High Peace Council have offices. Kabul police headquarters is also in the vicinity of the blast.
"I can confirm an explosion happened near the old interior ministry building in Kabul," interior ministry deputy spokesman Nasrat Rahimi told AFP.
The explosion comes exactly a week after Taliban militants stormed a luxury hotel in Kabul, killing at least 22 people, the majority foreigners.
A security alert issued to foreigners on Saturday morning warned that Daesh (also known as ISIL or ISIS), which has terrorized the city in recent months, was planning "to conduct aggressive attacks" on supermarkets, shops and hotels frequented by foreigners.