Iranian Fleet Begins Naval Mission
January, 30, 2018 - 13:41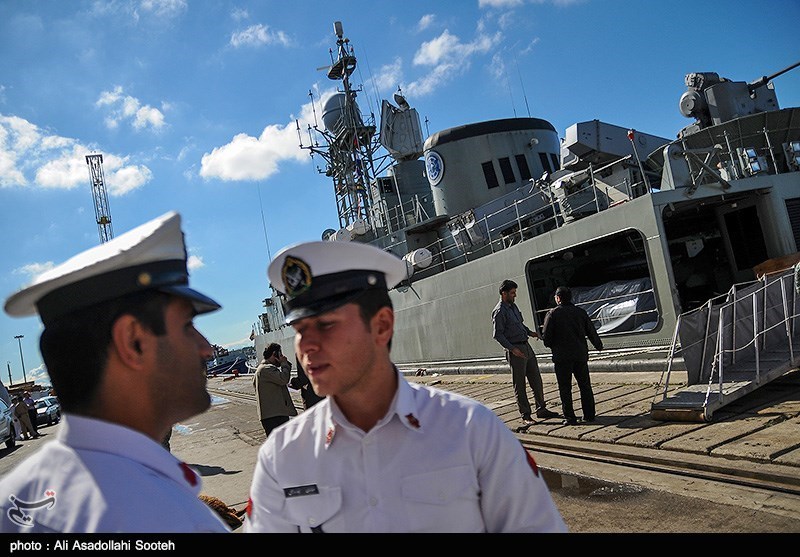 TEHRAN (Tasnim) – The Iranian Navy's 50th flotilla departed the country's southern coasts on Tuesday morning for a routine mission in international waters.
The Iranian naval fleet, comprising Tonb logistic-combat warship and two destroyers -Naqdi and Bayandor- set sail for high seas as part of regular operations to ensure security in critical maritime zones and protect trade vessels against piracy.
A group of Navy cadets from Imam Khomeini Naval University of Noshahr, a military academy of the Navy located in Noshahr, northern province of Mazandaran, are also on board the 50th flotilla's vessels in the mission.
In recent years, Iran's naval forces have increased their presence in international waters to secure naval routes and protect merchant vessels and oil tankers against pirates.
In line with international efforts to combat piracy, the Iranian Navy has also been conducting anti-piracy patrols in the Gulf of Aden to safeguard the vessels involved in maritime trade, especially ships and oil tankers owned or leased by Iran.