Houthi Calls on Sudan to Withdraw Troops from Yemen
TEHRAN (Tasnim) - Leader of Yemen's Ansarullah movement Abdul-Malik al-Houthi on Friday called on the Sudanese government to withdraw its troops from the Saudi-led coalition and stop fighting the Yemeni people.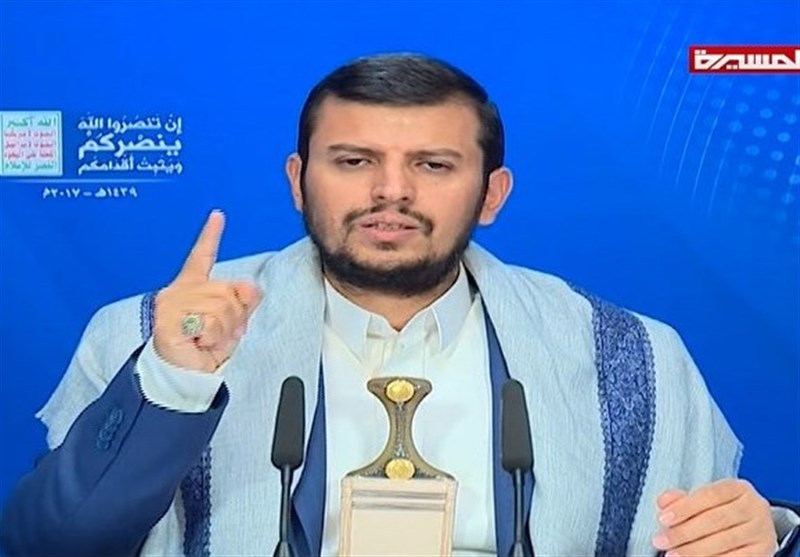 "I call on the dear Sudanese people to pressure their government into stopping to send its troops to fight the Yemeni people," al-Houthi said in a televised speech aired by the state satellite TV on Friday night.
Al-Houthi said that the Sudanese people are the dear brothers of the Yemeni people, but blamed the Sudanese President Omar al-Bashir for being "greedy for Saudi money".
"For the Saudi money, the Sudanese president is sending the Sudanese troops to fight the Yemeni people in the interest of the Saudi and UAE regimes," al-Houthi added.
He said that the Saudi Arabia and UAE are implementing the US agenda to divide Yemen, noting that "We will fight back to free our homeland from those foreign invaders."
Al-Houthi praised the achievements of the Yemeni army and the ballistic missiles forces for their role in defending the country against the Saudi-led coalition attacks, Yemen's official Saba News Agency reported.
Yemen's defenseless people have been under massive attacks by the coalition for almost three years but Riyadh has reached none of its objectives in Yemen so far.
Since March 2015, Saudi Arabia and some of its Arab allies have been carrying out deadly airstrikes against the Houthi Ansarullah movement in an attempt to restore power to fugitive former president Abdrabbuh Mansour Hadi, an ally of Riyadh.
Over 14,000 Yemenis, including thousands of women and children, have lost their lives in the deadly military campaign.