Turkey Deplores US Move against Palestinian Hamas Chief
TEHRAN (Tasnim) - Turkey on Friday criticized the United States' decision to put Hamas Leader Ismail Haniyeh on its terror blacklist, saying the move could undermine the peace efforts in Middle East as well as Palestinian efforts for resolving the conflict.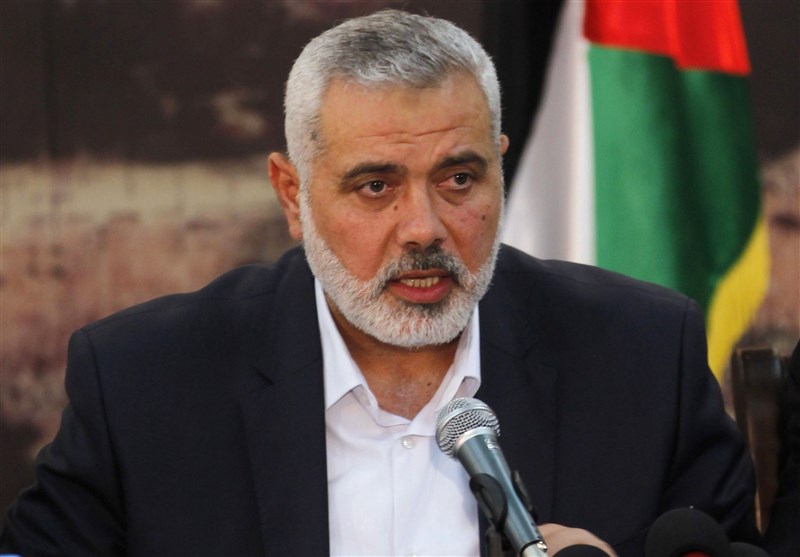 "We are concerned that this decision of the US administration, which disregards the realities on the ground, could undermine the Middle East peace process, including the efforts for intra-Palestinian peace and reconciliation," the Turkish Foreign Ministry Spokesman Hami Aksoy said in a statement.
"We also hope that the decision will not have a negative impact on our country's humanitarian assistance and economic development activities towards Gaza."
Aksoy said the move overlooked the fact that Hamas is "an important reality of Palestinian political life", AFP reported.
Hamas has rejected the United States decision to place the group's political chief, Ismail Haniya, on its global "terror list", calling the move a "dangerous development".
In a statement released on Wednesday, Hamas said the US State Department's decision is a violation of international law, which has given the Palestinian people a right to defend themselves against Israeli occupation, and to choose their leaders.
"This decision demonstrates the full American bias in favor of the Israeli occupation, and provides an official cover for Israeli crimes against the Palestinian people," the statement added, Al Jazeera reported.
The US State Department on Wednesday slapped sanctions on Haniyeh, who was named head of Hamas in May 2017.
Haniyeh is now on the US Treasury sanctions blacklist, which freezes any US-based assets he may have and bans any US person or company from doing business with him. Hamas has been on the US terror blacklist since 1997.