Trump's Nuclear Report Reaffirms US Commitment to Annihilate Mankind: Iran's FM
TEHRAN (Tasnim) – Iranian Foreign Minister Mohammad Javad Zarif said Pentagon's recently-released policy statement, known as the Nuclear Posture Review (NPR), reiterates America's commitment to bring "humankind closer to annihilation".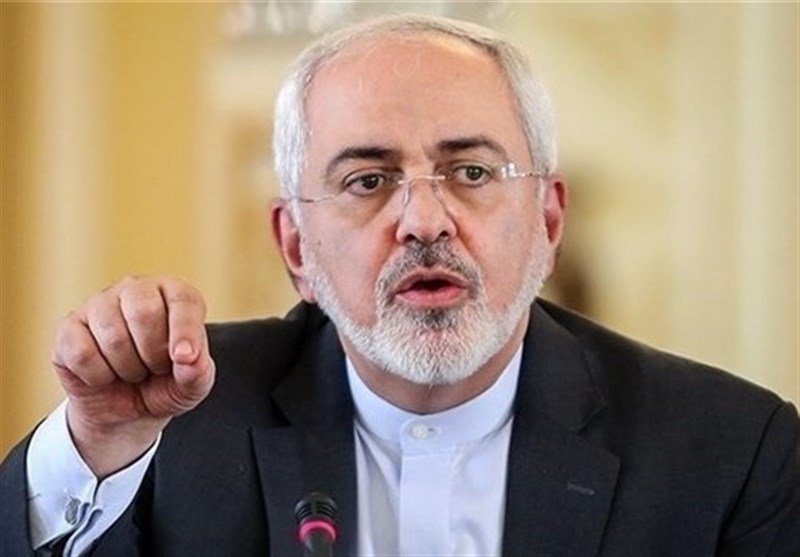 "The US Nuclear Posture Review reflects greater reliance on nukes in violation of the #NPT, bringing humankind closer to annihilation. No wonder the Doomsday Clock is at its most dangerous since 1953. Trump's obduracy in killing the #JCPOA stems from the same dangerous imprudence," Zarif in a message posted on his official Twitter account on Saturday.
The Trump administration released a report on the state of America's nuclear weaponry on Friday. The assessment, known as a Nuclear Posture Review, mainly concerns US nukes and missiles.
The policy effectively ends efforts under the administration of former President Barack Obama to reduce the size and scope of the US arsenal and minimize the role of nuclear weapons in defense planning, outlining the Pentagon's nuclear ambitions under President Donald Trump.
In 1970, the Treaty on the Non-Proliferation of Nuclear Weapons, or NPT, was ratified, and it was extended indefinitely in 1995. Under the treaty, the five permanent members of the United Nations Security Council — China, France, Russia, the United States and the United Kingdom — were acknowledged as nuclear powers, and other countries that joined the treaty agreed not to pursue nuclear weapons development, although they are allowed to use nuclear technology for non-military purposes.