Iran Advances to AFC Futsal Championship QF
TEHRAN (Tasnim) - Iran hammered China 11-1 in the AFC Futsal Championship and qualified for the competition quarter-final.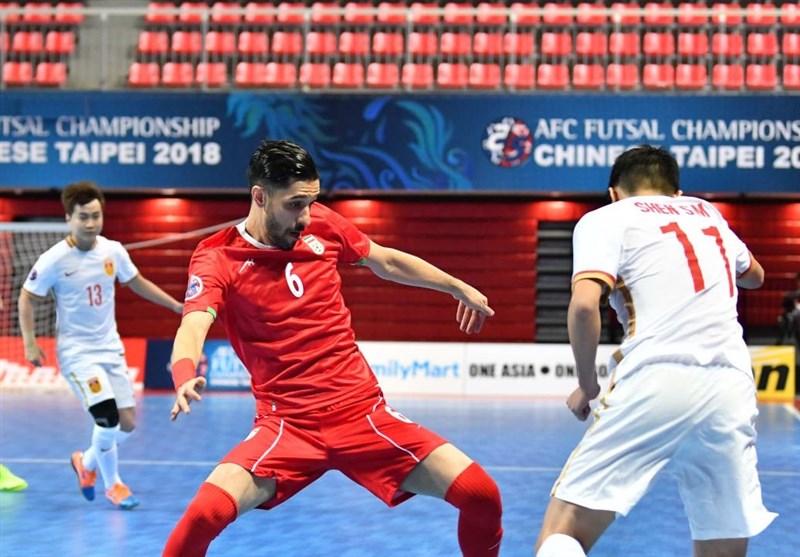 Hossein Tayebi (three goals), Farhad Tavakoli (two goals), Mehdi Javid (two goals), Ali Asghar Hassanzadeh (two goals), Ahmad Esmaeilpour and Mohammad Shajari scored for Team Melli.
Iran had humiliated Myanmar 14-0 in its opening match.
Earlier in the day, Iraq defeated Myanmar 3-2.
Already-qualified Iran will face Iraq in Group C on Tuesday.
The 15th edition of the AFC Futsal Championship is being held in Chinese Taipei from Feb. 1 to 11.