Many Countries Eye Closer Trade Ties with Iran despite US Pressure: Spokesman
TEHRAN (Tasnim) – Iranian Foreign Ministry Spokesman Bahram Qassemi said many countries around the world are seeking to promote their economic relations with the Islamic Republic despite disruptive moves by the US government.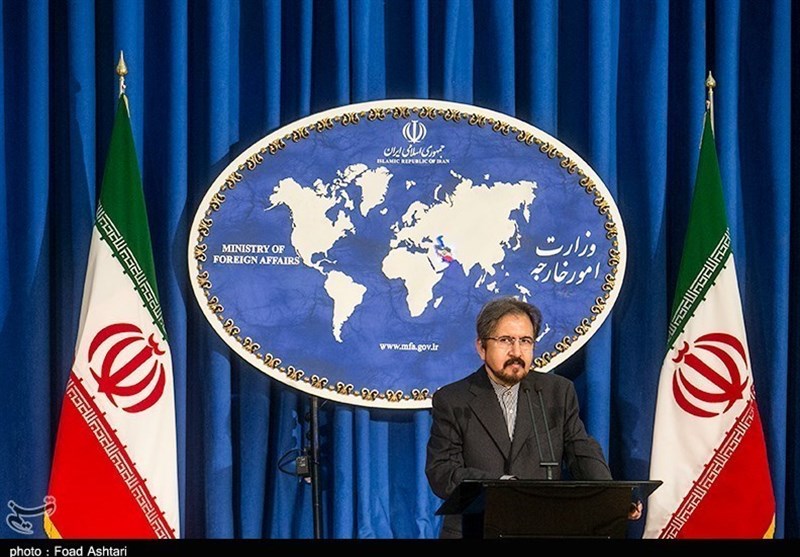 Speaking to reporters at his weekly press conference in Tehran on Monday, Qassemi pointed to a recent move by France to promote trade ties with Iran and said numerous countries are trying to do the same.
"We have finalized negotiations with some of them and talks with some others are continuing," he noted.
He further expressed the hope that the Islamic Republic would be able to counter US disruptive measures and boost monetary and banking cooperation with the world.
France will start offering euro-denominated credits to Iranian buyers of its goods later this year, a move to bolster trade while keeping it outside the reach of US sanctions, the head of state-owned investment bank Bpifrance has said.
"We put a lot of preparation into this in 2017 and we keep on working, every single day, on the conditions of our entrance into Iran," Bpifrance's chief executive Nicolas Dufourcq said, referring to the new loans, Reuters reported on Thursday.
"This is a completely separate flow (of money)," he added.
"There is no (US) dollar in this scheme... no one holding a US passport."
There is a pipeline of about 1.5 billion euros in potential contracts from interested French exporters, Dufourcq told lawmakers.
The plan is to offer dedicated, euro-denominated export guarantees to Iranian buyers of French goods and services. By structuring the financing through vehicles without any US link, whether to the currency or otherwise, the aim is to avoid the extraterritorial reach of US legislation.