US Vice President Pence Not Excluding Meeting North Korean Officials at Olympics
TEHRAN (Tasnim) - US Vice President Mike Pence, who will be leading the US delegation to the Olympic Opening Ceremonies, isn't ruling out a possible meeting with North Korean officials.
February, 06, 2018 - 13:34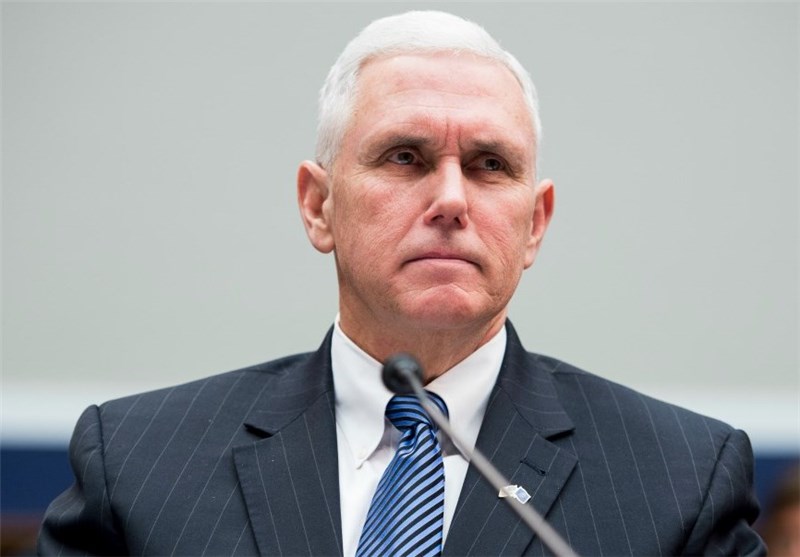 However, the top official reiterated his message to the North, saying that it "must once and for all abandon its nuclear weapons program and ballistic missile ambitions."
Commenting on the possible meeting, US Secretary of State Rex Tillerson said, "We'll have to see what happens."
"With respect to the vice president's trip to the Olympics and whether or not there would be an opportunity for any kind of a meeting with North Korea, I think we'll just see. We'll have to see what happens," Tillerson said during a news conference, Sputnik reported.
Mike Pence will arrive for a three-day visit in Tokyo on Tuesday to participate in a bilateral meeting with Japanese Prime Minister Shinzo Abe, and discuss security and stability on the Korean Peninsula.
According to the agenda, confirmed by Japanese Chief Cabinet Secretary Yoshihide Suga, Abe and Pence are expected to discuss North Korea nuclear and missile threats, as well as other regional and international issues.
North Korea will participate in the upcoming Olympics in South Korean Pyeongchang, following a thaw and a series of talks with its southern neighbor. As it was reported last week, President of North Korea's Presidium of the Supreme People's Assembly, and the ceremonial head of the country Kim Yong Nam will lead a high-level delegation to the Olympics.