Pence Says North Korea Must Give Up Nukes before Talks
TEHRAN (Tasnim) - US Vice President Mike Pence says the US is demanding that North Korean leader Kim Jong Un place on the table the prospect of his country giving up its nuclear weapons as a precondition for supporting any substantive talks between the two Koreas.
February, 09, 2018 - 12:57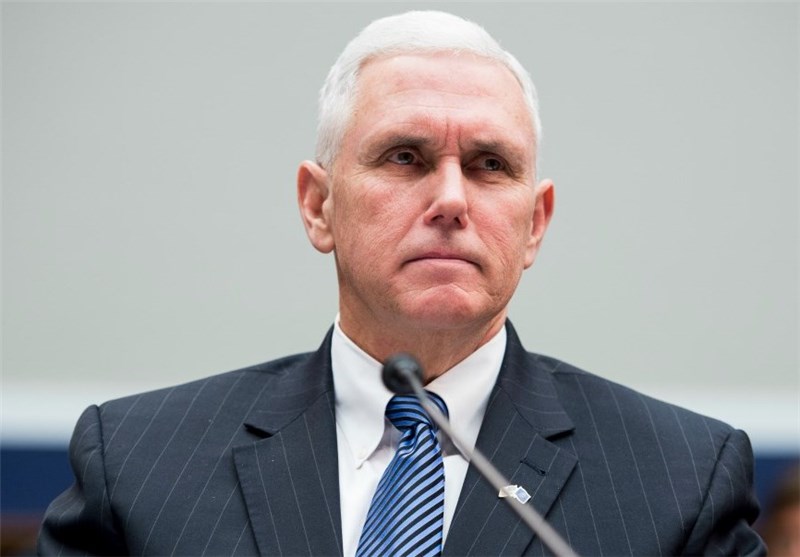 Pence says, "Denuclearization has to be the starting point of any change, not the end point of any change," adding that "concrete steps" must be taken, AP reported.
Pence says, "Then and only then will the world community consider negotiating and making changes in the sanctions regime that's placed on them today."
His comments come after he pressed South Korean President Moon Jae-in Thursday to be clear-eyed about opening talks with North Korea around the Olympic Games.
Pence says the US and South Korea are "completely aligned."
Vice President Mike Pence is lending his "hearty support" to President Donald Trump's request for the Pentagon to organize a military parade, even as he condemns North Korea's choreographed displays of military might ahead of the Winter Olympic Games.
Pence says, "Any opportunity that we have to celebrate the men and women of the armed forces of the United States is a great day."
Pence is in South Korea, where he is leading the US delegation to the games' opening ceremonies.
The vice president says there is no equivalence between the show of American force and the North Korean military parade held Thursday on the eve of the Olympics.
"Yesterday's display was all one more part of an ongoing provocation," Pence says.