Yemeni Forces Target Saudi-Led Coalition Missile System in Taiz
TEHRAN (Tasnim) - The Yemeni army and Popular Committees fired a ballistic missile at Saudi mercenaries' missile system in the country's southern province of Taiz and destroyed it.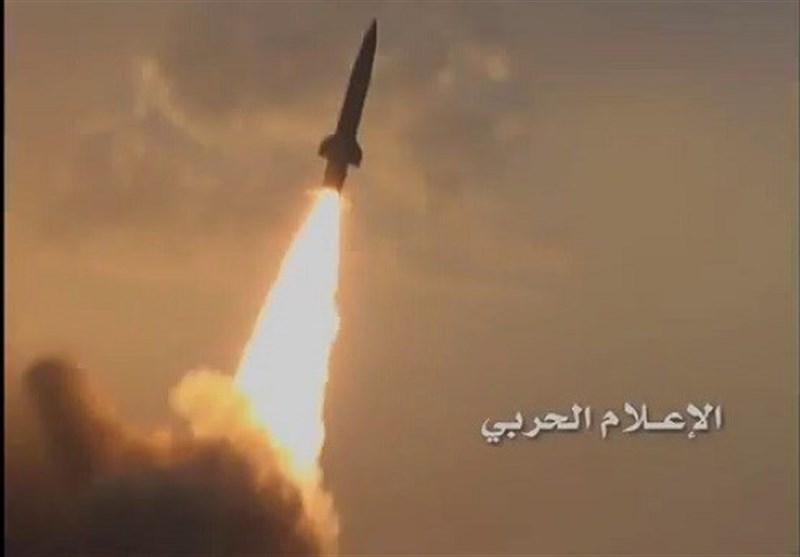 The Friday attack completely destroyed the American-made MIM-104F (PAC-3) missile system installed near the port city of Mokha, Colonel Aziz Rashed, the deputy spokesman for the Yemen army told Yemen's al-Masirah television network.
He noted that the Yemeni forces' missile hit the advanced system with high accuracy and totally destroyed it.
The official said that destruction of Saudi mercenaries' missile shield will prepare the ground for a larger operation to clean the Yemen's western coast from the Saudi-paid mercenaries.
Saudi Arabia's Al Arabiya news channel in a report confirmed on Saturday that the Yemeni forces have targeted the kingdom's missile system in Mokha but claimed that the missile has been intercepted by the coalition's Patriot air defense systems.
Yemeni troops have increased their attack on Saudi mercenaries' positions in recent weeks in retaliation for the kingdom's attacks on civilian areas in the Arab country.
In another development on Friday, the Yemeni army and Popular Committees destroyed two military vehicles of Saudi-paid mercenaries in Taiz province.
Another Saudi mercenaries' military vehicle was destroyed by the Yemeni troops at Ham area in Mutun district in the northern province of Jawf.
Also, the Yemeni forces' artillery unit on Friday pounded fortifications and gatherings of Saudi mercenaries in Nehm district in the central province of Marib and killed and injured dozens of them.
In the meantime, the Saudi-led coalition warplanes on Friday launched ten attacks on the northern province of Hajjah, an official told Saba News Agency.
Yemen's defenseless people have been under massive attacks by the coalition for almost three years but Riyadh has reached none of its objectives in Yemen so far.
Since March 2015, Saudi Arabia and some of its Arab allies have been carrying out deadly airstrikes against the Houthi Ansarullah movement in an attempt to restore power to fugitive former president Abd Rabbuh Mansour Hadi.
Over 14,000 Yemenis, including thousands of women and children, have lost their lives in the deadly military campaign.