Next Round of Astana Talks to Focus on A New De-Escalation Zone: Russia
TEHRAN (Tasnim) – The Russian president's special envoy to the Middle East, Mikhail Bogdanov, said talks are underway to establish a fifth de-escalation zone in Syria in the framework of the Astana peace talks.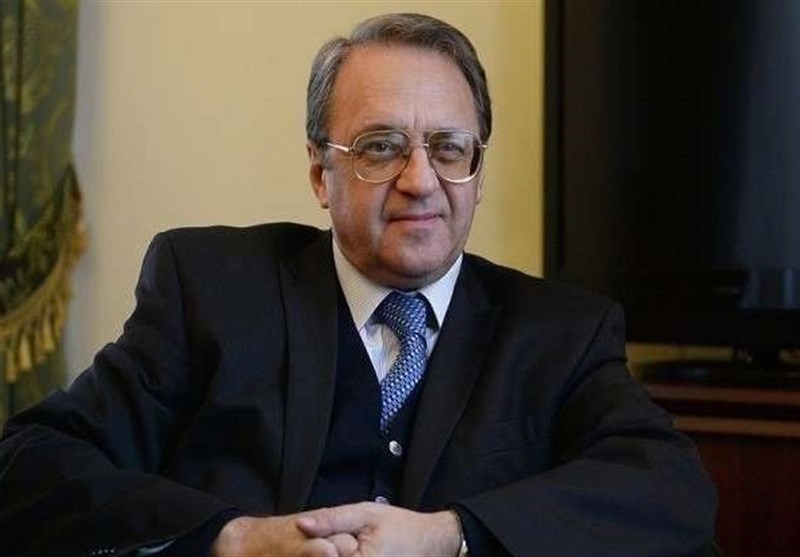 "As for the establishment of a new de-escalation zone, it remains in the focus of Astana meetings," Bogdanov told Sputnik news on Saturday.
He added the Syrian constitutional reforms would be discussed during the next round of the talks, saying, "There is the need to talk on the coordination of efforts on support and shifting to the implementation of the agreements, reached during the Syrian National Dialogue in Sochi."
"Among them is the issue of strengthening trust between the Syrian sides. Particularly, the working group on the issue of those detained and arrested has been created," the diplomat noted.
Bogdanov said the results of the previous rounds of Astana talks were impressive as a ceasefire regime took effect and de-escalation zones were established.
"There is a necessity to maintain and continue the application of this tool to promote and restore peace in Syria via political settlement… The Astana format is not substituting the Geneva process, but compliments and stimulates it," he said.
The eighth round of Syria peace talks, mediated by Iran, Russia and Turkey, was held in Kazakhstan's capital of Astana, with the aim of finding a diplomatic solution to the six-year conflict in the Arab country.
In mid-September last year, the three countries, which together act as guarantor states in peace talks for Syria, agreed on the details of four "de-escalation zones" in the Arab country, including in Idlib, during peace talks in Astana.
The fifth zone is expected to reduce tension in Syria's Afrin border region.
The de-escalation zones are aimed at separating extremist groups, including Daesh and Jabhat Fatah al-Sham -- formerly known as al-Nusra Front -- from other militants.