Final Match against Japan Very Exciting, Iran Futsal Star Javid Says
TEHRAN (Tasnim) – Iran star Mahdi Javid predicts the final match against Japan in the 2018 AFC Futsal Championship will be very exciting.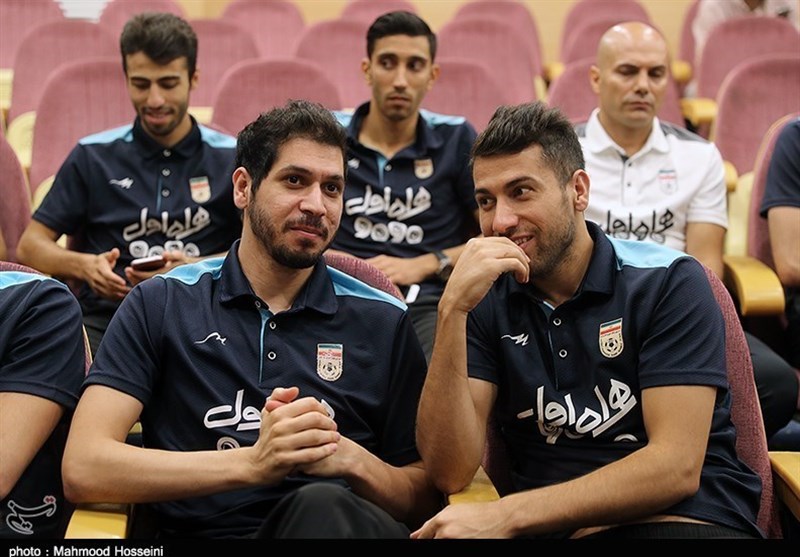 Iran may have cruised into 13th AFC Futsal Championship Final but the 11-time winner will be in for its toughest test yet when the team face former champion Japan, the team that defeated them in the 2014 final match.
"While I want to make it clear that all the other teams who have participated in this tournament are good, Japan is something special," said the 30-year-old forward.
"Japan has been champion of Asia three times, has good players with good technique, and we respect the team a lot as opponents."
"I believe the final will be a very exciting match and the quality of the play will be the highest the tournament has seen so far," Javid told the-afc.
"We have analyzed Japan and have played them several times, so we know them very well and what we have to do in the game. Winning the title is very difficult but retaining it is even more of a challenge," he added.
Iran has not lost a game at the AFC Futsal Championship since that final in Ho Chi Min City four years ago, a run that stretches to 11 games unbeaten.
During that period, the Persians also famously reached secured the bronze medal at the FIFA Futsal World Cup 2016, the best ever performance by an AFC Member Association at a FIFA Futsal event.
"The answer to why Iran is so good at futsal is: I believe Iranians are born to play futsal and it is in our blood," added Javid.
"That's why, in many cases, we're better than others nations. Hopefully we can show that again in Sunday's final," he concluded.