Palestinian Groups Laud Syrian Army's Downing of Israeli Jet
February, 11, 2018 - 15:36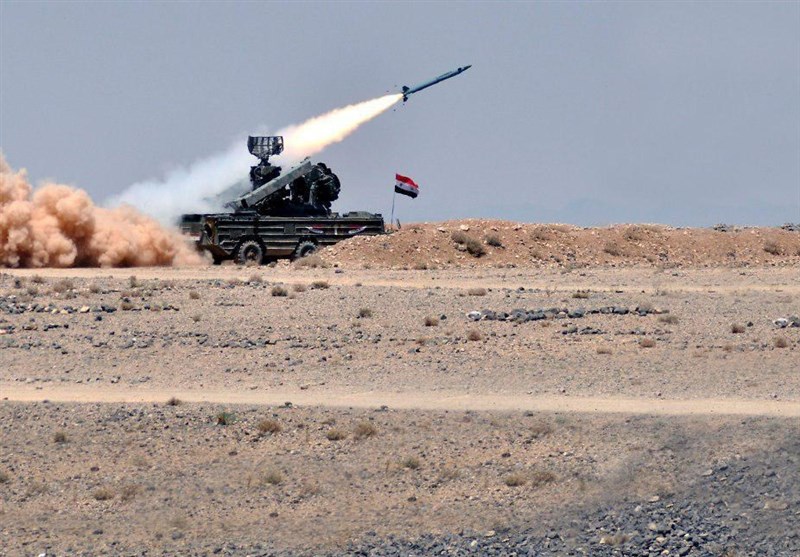 TEHRAN (Tasnim) – The Palestinian Islamic Jihad Movement and the Palestinian Resistance Movement, Hamas, hailed the Syrian army's move to shoot down an Israeli F-16 fighter jet and said the move dealt a heavy blow to the Zionist regime.
The spokesman for the Palestinian Islamic Jihad Movement Davoud Shihab said the downing of the Israeli fighter jet by the Syrian Arab Army in occupied Golan Heights was "a strong slap in the face" of the Tel Aviv regime, according to the Arabic-language Al-Manar TV.
The downing of the Israeli warplane has a positive effect on the spirit of the Palestinian nation and the resistance groups, he noted.
Osama Hamdan, a senior Hamas leader, also praised the Syrian army's move to shoot down the Zionist fighter and said the reaction of the army to the Israeli aggression, which could not be predicted, terrified the Israelis.
He further emphasized that the Syrian Arab Army has had "a good performance" in countering the Zionist regime's airstrikes, Lebanon's Arabic-language Al Mayadeen TV reported.
The remarks came after an Israeli F-16 fighter jet was shot down by Syrian military on Saturday while targeting what it called Iranian sites responsible for launching a drone into occupied Golan Heights.
Pro-government military alliance in Syria said in a statement on Saturday that Israel would see a severe and serious response to its "terrorism" from now on.
The statement also said the drones -one of which Israel claims to have shot down- were being used against Daesh (ISIL) terrorist group.