Russia's Lavrov Slams US 'Biased Approach' towards Iran
TEHRAN (Tasnim) – Russian Foreign Minister Sergey Lavrov slammed Washington's "discriminatory, biased and unjustifiably captious approach" to Iran, saying the Islamic Republic is not the only country that has developed a ballistic missiles program.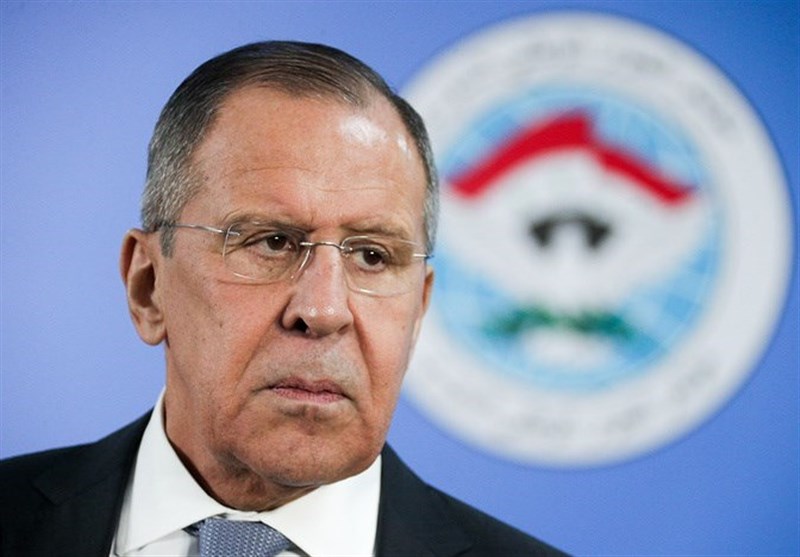 Iran is not the only country, which is expanding a ballistic missiles program, Lavrov told the Rossiya 1 broadcaster, Sputnik reported on Sunday.
"There are other countries in the region with such programs. We must look at it as a whole. It is hardly justified to mix nuclear affairs with human rights and put the issue on the agenda that Iran should stop taking certain steps in the region… to my mind, a frankly discriminatory, biased and unjustifiably captious approach can be seen behind these US actions," he noted.
The Russian top diplomat further pointed to the 2015 nuclear deal between Iran and world powers, also known as the Joint Comprehensive Plan of Action (JCPOA), saying that this agreement is effective.
"Americans have a proverb 'if it is not broken — do not repair.' This agreement is in fact not at all 'broken' and it is very effective. But they try to 'fix it,' but beforehand they try to break it. This is bad," Lavrov stressed.
Earlier in January, the US president waived a series of sanctions against Iran as required under the JCPOA, but warned the European allies and the US Congress that it will be the last such waiver he signs if they fail to agree to radical changes to the nuclear deal.
With his announcement, Donald Trump in effect began a four-month countdown until the US carries out its threat to withdraw from the JCPOA. The next sanctions waivers fall due on 12 May.
Iran's Foreign Ministry has made it clear that the JCPOA is a valid international document that would not be renegotiated at all.
Since the historic deal was signed in Vienna in July 2015, the International Atomic Energy Agency (IAEA) has repeatedly confirmed the Islamic Republic's compliance with its commitments under the JCPOA, but some other parties, especially the US, have failed to live up to their undertakings.