Iran's FM in Kuwait for Conference on Rebuilding Iraq
TEHRAN (Tasnim) – Iranian Foreign Minister Mohammad Javad Zarif flew to Kuwait on Tuesday to attend a conference on reconstruction of Iraq following the fall of the Daesh (ISIL) terrorist group's self-proclaimed caliphate.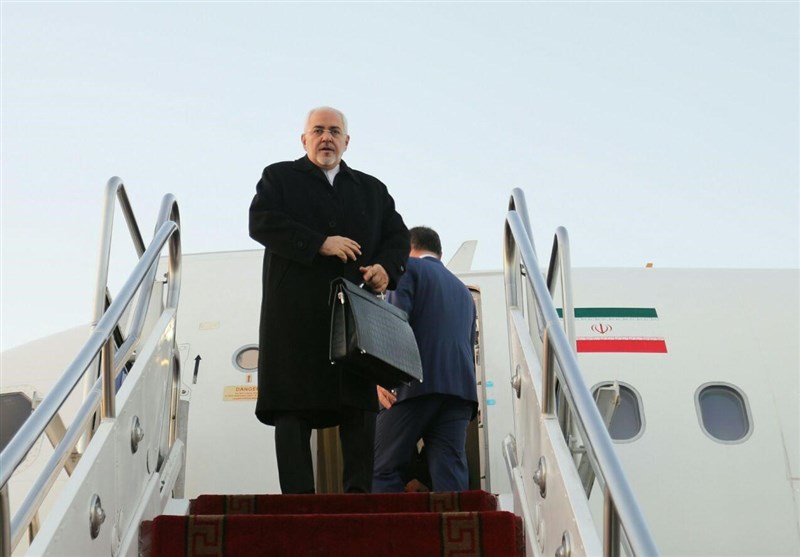 Heading a diplomatic delegation, the Iranian foreign minister has travelled to Kuwait to join officials from more than 70 countries and international organizations for the International Conference on the Reconstruction of Iraq, which opened on Monday.
In a statement on Monday, Iranian Foreign Ministry Spokesman Bahram Qassemi described Iraq as a significant friend and neighbor, saying, "We maintain that participation of the international community in the reconstruction of Iraq is a necessary move in the right direction. We call for the unconditional and honest participation of the international community in the reconstruction of Iraq."
Authorities estimate that Iraq needs $88.2 billion to restore a country smashed after Daesh terrorists seized its second-largest city of Mosul and a mass of territory in June 2014.
Of the money needed, Iraqi officials estimate $17 billion alone needs to go toward rebuilding homes, the biggest single line item offered Monday on the first day of meetings. The United Nations estimates 40,000 homes need to be rebuilt in Mosul alone.
The war against Daesh displaced more than 5 million people. Only half have returned to their hometowns in Iraq.
However, officials acknowledge a feeling of fatigue from international donors, especially after the wars in Iraq and Syria sparked the biggest mass migration since World War II.