Shooting Investigation Underway at NSA at Fort Meade
TEHRAN (Tasnim) - A shooting investigation is underway at the National Security Agency (NSA) in Fort Meade, Maryland. Anne Arundel County police shared a tweet about a possible shooting just before 7:30 a.m.
February, 14, 2018 - 17:46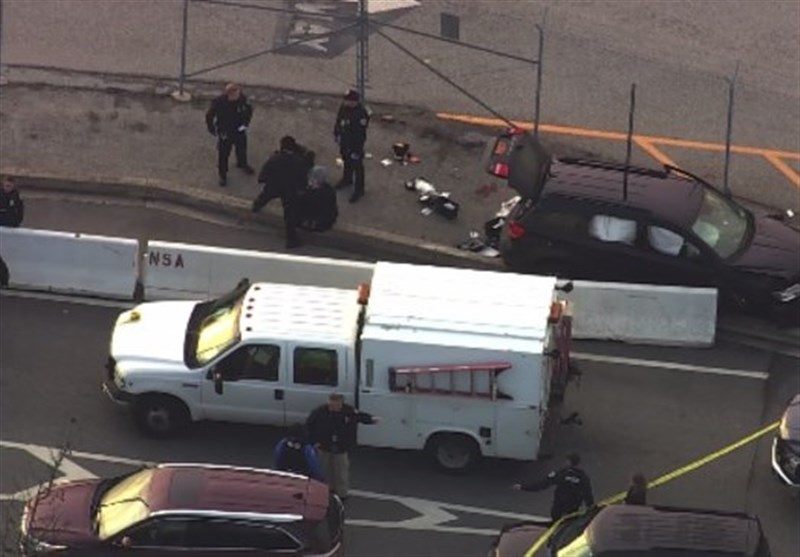 From Chopper4, police could be seen surrounding a handcuffed man who was sitting on the ground. Nearby, a black SUV appears to have crashed into a concrete barrier at one of the facility's secure vehicle entry gates. Bullet holes could be seen in the vehicle's front window, NBC Washington reported.
An NSA spokesman says the incident is under control.
No additional information has been released.
The NSA's presence is clearly visible in the area, with large satellite dishes and glass and steel buildings rising from the tree line. Chain link fences marked with restricted access signs and topped with barbed wire run along the perimeter of the campus.
Posted signs inform drivers of various exits for the NSA and Fort Meade, including one for deliveries, another for the visitor's center and one designated only for employees.
But this is not the first time an incident has been reported at the gate.
In 2015, a 27-year-old transgender woman who went by the name Mya was killed, and a passenger was wounded, when police opened fire after the pair tried to gain unauthorized entry at an NSA gate at Fort Meade.