Ethiopia's Prime Minister Resigns amid Political Turmoil
TEHRAN (Tasnim) - Ethio­pian Prime Minister Hailemariam Desalegn submitted his resignation on Thursday amid political turmoil in Africa's fastest growing economy.
February, 15, 2018 - 16:54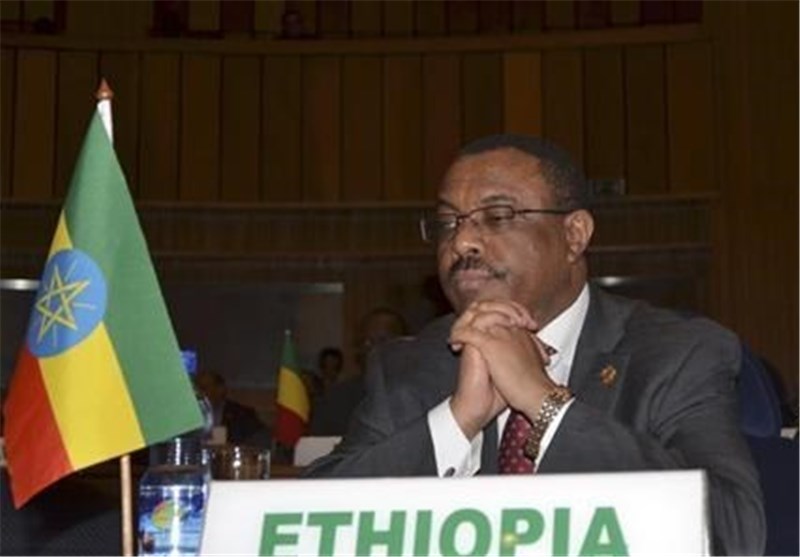 The announcement came just after the government released hundreds of political prisoners, including some of the most prominent opposition members in the country, sparking massive celebrations in the cities and towns around the country, The Washington Post reported.
Earlier the week, there had been widespread demonstrations by the country's Oromo people, the largest ethnic group, over the perceived slow pace of prisoner releases promised in January.
Youth blocked roads leading out of the capital with rocks and burned tires disrupting public transportation networks. Business throughout the vast Oromo region were shuttered as part of a strike.
The strike was lifted on Wednesday with the prisoner releases. Opposition figures in Ethiopia's extensive diaspora claimed the government had capitulated in the face of popular pressure.
The announcement was carried by the state news agency Fana Broadcasting Corporation and widely reported in the independent media.
Desalegn became prime minister in 2012, succeeding Meles Zenawi, the architect of Ethiopia's recent economic boom. The country saw a decade of double digit growth, based largely on state investment in infrastructure. Growth has slowed in recent years under pressure from severe droughts and social unrest.
Ethiopia's Oromo people have been protesting for increased rights and against their perceived economic marginalization since the end of 2015 and at one point the government declared a 10-month state of emergency in October 2016 to restore calm to the country.
The ruling Ethi­o­pia People's Revolutionary Democratic Front, of which Desalegn is chairman, has also faced internal divisions, with the parties representing the other ethnic regions, particularly the Oromo and the Amhara, the nation's second largest ethnic group, jockeying for position.
Following a party executive council meeting, the government announced in January a plan to start releasing political prisoners in effort to broaden the political consensus.