Bahraini Figure Deplores Al Khalifa Divisive Plots
TEHRAN (Tasnim) – A Bahraini political figure criticized the ruling Al Khalifa regime's measures to divide Shiite and Sunni Muslims in the Shiite majority Persian Gulf country.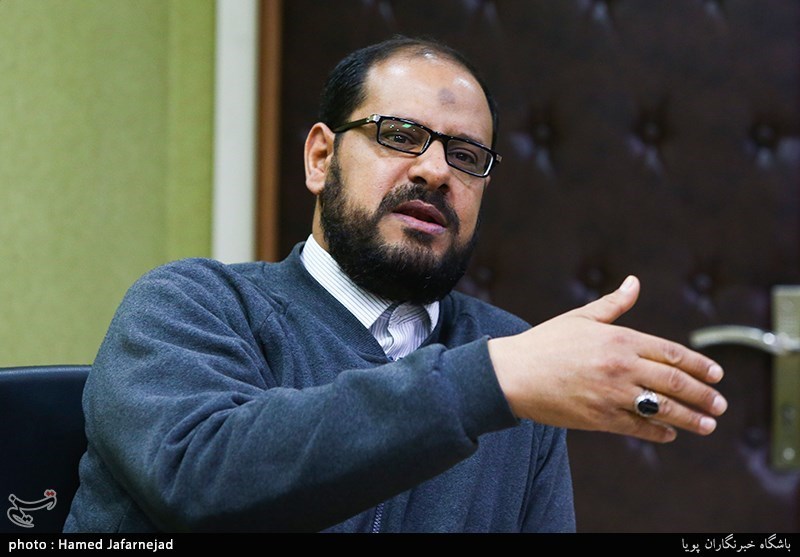 "(The Bahraini regime) has a sense of danger when Shiite and Sunni are together and, therefore, it is trying to divide them," said Abdulghani Ali Issa al-Khanjar, a spokesman for Bahrain's Haq Movement for Civil Liberties and Democracy.
Stressing that all Bahrainis have similar national demands, he said that the Arab country's revolution is a popular one and remains alive.
The Bahraini activist referred to change of direction in regional uprising known as the 'Arab Spring' and said the Bahraini revolution is the only one where the demands of have remained unchanged.
He also rejected the Al Khalifa regime's claims that Tehran is interfering in Bahrain, saying that the regime is playing a blame game to pretend there are no problems in Bahrain and portray Iran as being behind the unrests.
The uprising in Bahrain began on February 14, 2011. Protesters initially called for political reforms and a constitutional monarchy. However, the demand later changed to an outright call for the ouster of the Al Khalifa family following its brutal crackdown on popular protests.
Scores of people have been killed in the crackdown and security forces have arrested hundreds including doctors and nurses. Dozens of demonstrators have also been sentenced to jail terms for attending street protests.
International human rights organizations have repeatedly criticized the Manama regime for its excessive use of force against peaceful protesters.