Iran, India Sign 15 Deals
TEHRAN (Tasnim) – Iran and India, in a ceremony in New Delhi on Saturday, signed 15 agreements in various fields, from an extradition treaty to cooperation in the development of Iran's Chabahar port.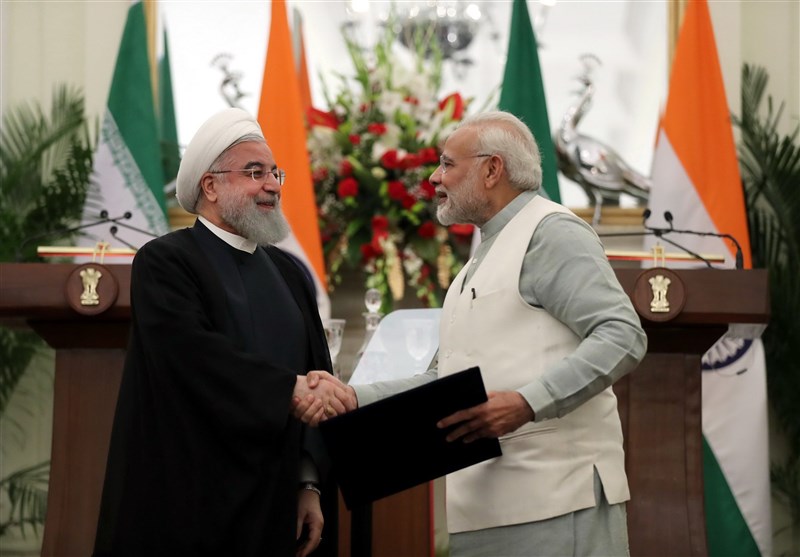 Top officials from the two countries inked 15 agreements and memoranda of understanding in the ceremony, attended by Iranian President Hassan Rouhani and India's Prime Minister Narendra Modi.
The documents cover a varied range of issues, including the removal of political visa requirements, scrapping of double taxation, and cooperation on anti-dumping processes.
Other agreements included cooperation in agriculture, temporary administration of the first phase of Chabahar port, post affairs, and medical programs.
The two sides also signed a document on the extradition of criminals in the consular domain and another one on juridical cooperation in civil and trade affairs.
Heading a ranking diplomatic and economic delegation, Rouhani began his 3-day visit to India with a trip to Hyderabad on Thursday.
The Iranian president received a formal welcome ceremony from the president and prime minister of India in New Delhi on Saturday morning, after paying tribute to late Indian leader Mahatma Gandhi in his memorial.