IRGC General Slams Bibi's 'Hilarious' Act at MSC
TEHRAN (Tasnim) – A senior IRGC commander slammed the Israeli leader's funny move to show a piece of what he claimed to be an Iranian drone at the Munich Security Conference, saying the US and Israel have found themselves in a weakening position in confrontation with Iran.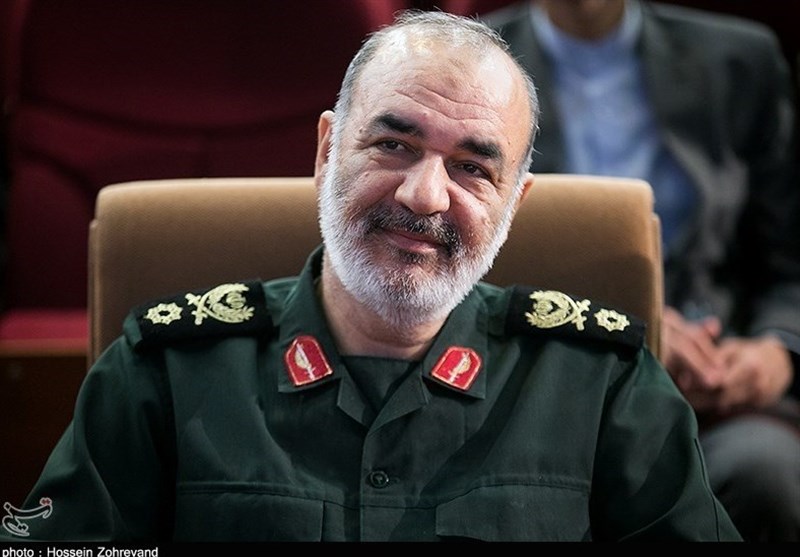 Addressing a cultural event in Tehran on Monday, Lieutenant Commander of the Islamic Revolution Guards Corps Brigadier General Hossein Salami denounced the US and Israeli ridiculous ideas for leveling accusations against Iran by showing debris in public meetings and venues.
His comments came a day after Israeli prime minister, Benjamin Netanyahu, took the podium at the Munich Security Conference to display a wreckage of what he alleged to be an Iranian drone shot down by Israel.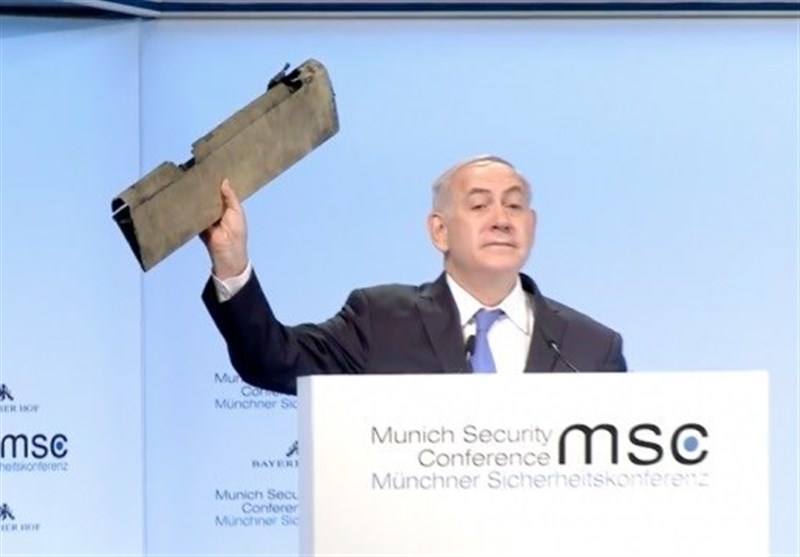 Back in December, US ambassador to the UN Nikki Haley also presented debris from a missile that she claimed had been provided by Iran to Yemen's Houthi forces for fighting Saudi Arabia.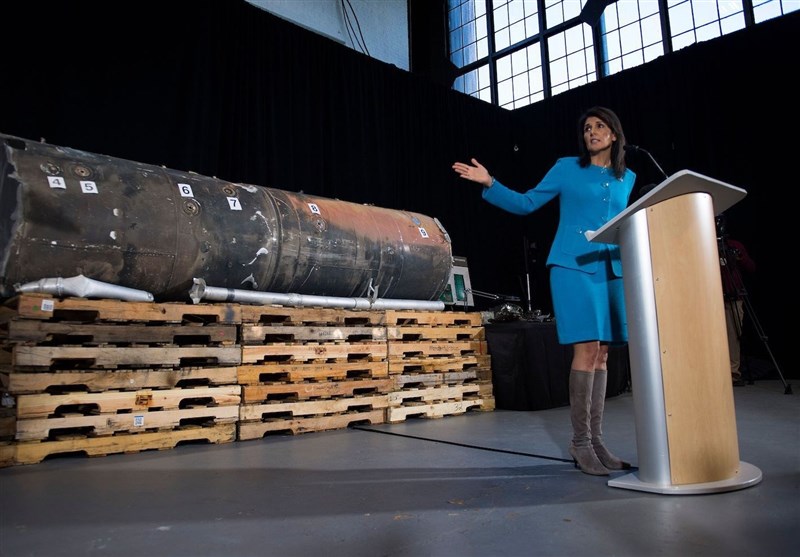 "Today, we can see that the US and Israel have become hilarious actors by displaying the body of a missile at the White House or the wing of a flying object (in Munich) and seeking to describe them as Iranian missile and drone," the top general said.
Such moves by the US and Israel indicate their plummeting position and reveals that their conditions in the face of Iran have become more complicated, General Salami explained.
Following Netanyahu's anti-Iran speech in Munich, Iranian Foreign Minister Mohammad Javad Zarif said at the beginning of his address to the security conference, "You were the audience for a cartoonish circus… which does not even deserve the dignity of a response. So let's move to more serious issues."
The controversy came after the Israeli army launched attacks inside Syria earlier this month after intercepting what it said was an Iranian drone.
The Israeli air raids began on February 10 when the regime's military said it had intercepted an unmanned aircraft "on a military mission sent and operated by Iranian military forces".
The Zionist regime retaliated by sending at least eight jets to attack Syrian and alleged Iranian military bases. One of those planes, an F-16 fighter jet, was shot down by the Syria forces on return from that mission.