US State Department Approves $1.1Bln Sale of Apache Helicopters to Netherlands
TEHRAN (Tasnim) - The US State Department has approved a potential sale of 28 remanufactured or upgraded Apache AH-64D attack helicopters to the Netherlands for more than $1.1 billion, the Defense Security Cooperation Agency (DSCA) said in a press release.
February, 21, 2018 - 10:29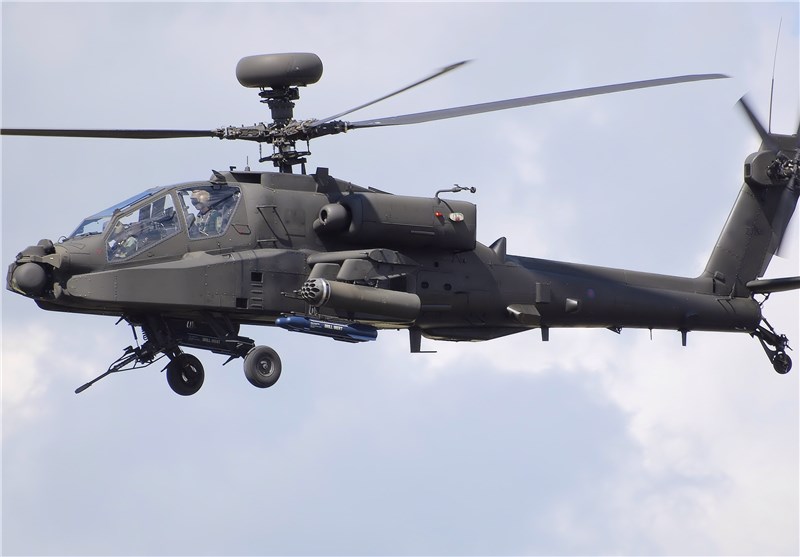 "The State Department has made a determination approving a possible Foreign Military Sale to the Netherlands of items and services to support the upgrade/remanufacture of AH-64D Block II Apache attack helicopters to the AH-64E configuration for an estimated cost of $1.191 billion," the release said on Tuesday, Sputnik reported.
The DSCA explained that the government of the Netherlands "has requested the possible sale of items and services to support the upgrade/remanufacture of twenty-eight (28) AH-64D Block II Apache attack helicopters."
The sale concerns upgrades to the entire AH-64D system to include engines, fire control radar, target acquisition systems, night vision and navigation systems, the release said.
As part of the billion dollar contract, "training devices, helmets, simulators, generators, transportation, wheeled vehicles and organization equipment, spare and repair parts, support equipment, tools and test equipment, technical data and publications," and other engineering and logistics support will also be included.
The possible sale bolsters "the foreign policy and national security objectives of the United States by improving the security of a NATO ally which has been, and continues to be, an important force for political stability and economic progress in Europe," the release said.
Boeing and Lockheed Martin are the two prime contractors for the effort, according to the release.