Suspected Grenade Attack on US Embassy Compound in Montenegro
TEHRAN (Tasnim) – An unknown attacker blew himself/herself up after throwing a suspected grenade into the US embassy compound in Podgorica, the Montenegrin government said Thursday.
February, 22, 2018 - 11:05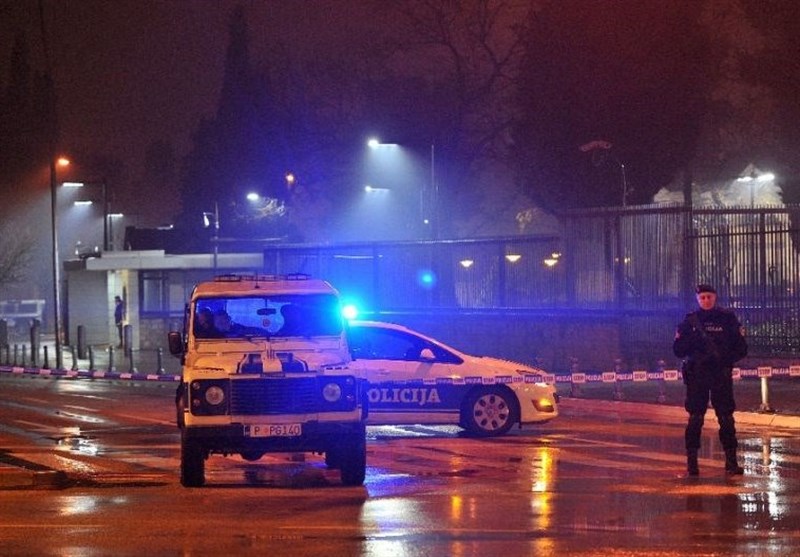 "In front of the @USEmbassyMNE building in #Podgorica, #Montenegro an unknown person committed suicide with an explosive device. Immediately before, that person threw an explosive device," the official government account tweeted, adding that the device was "most probably" a hand grenade, AFP reported.
According to the government, the attacker first threw an explosive device into the US embassy compound from an intersection close to a sports center.
A US State Department spokesperson confirmed "a small explosion near the US Embassy compound", adding that "at this time Embassy officials are working closely with police to identify the assailant(s)".
The embassy said on its Twitter account that it had cancelled all visa services for Thursday, adding that access for US citizens "will be available today on an emergency basis".
A guard at the sports center who asked not to be named said he "heard two explosions, one after another".
"Police came very quickly and the body of a man was taken away," the witness said.
The heavily secured embassy building is located on the outskirts of Podgorica's city center, near the secret police headquarters and Moraca river.
Montenegro, a small Adriatic state of some 660,000 people, joined NATO last May. The decision to become a member provoked violent protests by the pro-Russian opposition in 2015.
In October 2011 the US embassy in Sarajevo in neighboring Bosnia was the target of a militant attack.
Mevlid Jasarevic opened fire with an automatic rifle at the embassy building, wounding a police officer. He was also injured in the exchange of fire and arrested.
Jasarevic was later sentenced to 15 years' imprisonment.
According to figures published in November by a regional think thank, a thousand people from the Western Balkans have joined militants to fight in Syria and Iraq since 2012.
Twenty-three of those were from Montenegro, whose population is predominantly Orthodox Christian.
Last month a court in Montenegro for the first time sentenced one of its citizens for having fought in Syria.
Hamid Beharovic, 39, was found guilty of having fought for the Daesh (ISIL or ISIS) terrorist group between April 2015 and May 2016. He was given a six-month jail term.