Kremlin Blames Terrorists Supporters for Eastern Ghouta Crisis
TEHRAN (Tasnim) – Russian Presidential Spokesman Dmitry Peskov, in reaction to Washington's accusations that blame the Syrian government and its allies for the crisis in Eastern Ghouta on the edge of Damascus, said that terrorists and their supporters are responsible for it.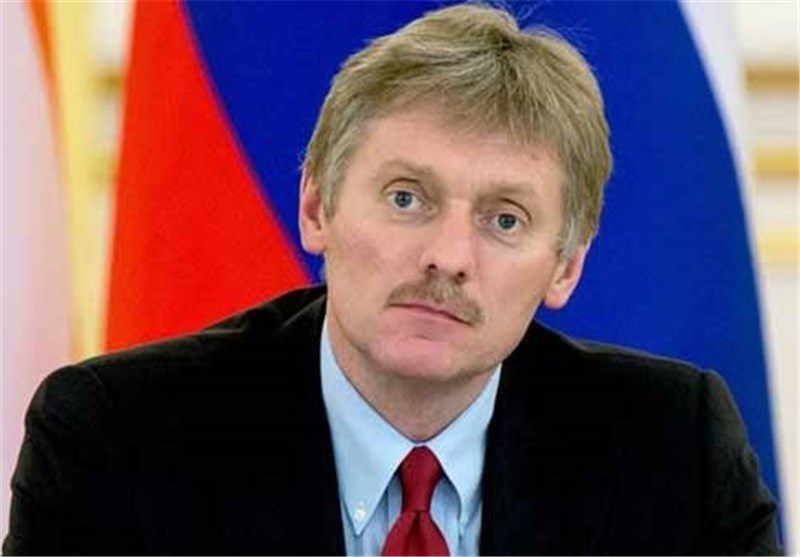 "Those who support the terrorists are responsible," he told a conference call with reporters on Thursday.
"Neither Russia, nor Syria, nor Iran are in that category of states as they are waging an absolute war against terrorists in Syria."
The Russian official made the remarks in reaction to the White House Press Secretary Sarah Sanders who on Thursday accused Moscow and Damascus of targeting civilians in Eastern Ghouta.
Russia argues that Damascus has been attacked by militants controlling the enclave.
Earlier, Russian military reported that that peace negotiations in the Damascus suburb have been derailed, saying that appeals to illegal armed groups to cease resistance and surrender arms were unsuccessful.
Russia's envoy to the United Nations, Vassily Nebenzia had asked the UN Security Council on Wednesday to convene an open meeting so that member states could work out a solution.
The UN Security Council was scheduled to meet at noon on Thursday to address the humanitarian crisis in Eastern Ghouta, the Kuwaiti mission said.
Syria has sent a letter of complaint to the United Nations about terrorist attacks on civilians in Damascus and its suburbs, saying western officials are complicit in terrorist crimes against civilians.
The letter said that terrorists and their supporters continue using citizens in Eastern Ghouta and other regions as human shields.
The UN estimates that almost 400,000 people are living in the area.
Eastern Ghouta is one of four de-escalation zones that were agreed on at the Syria peace talks in Kazakhstan's capital of Astana with Russia, Iran and Turkey as guarantors.