IAEA Reconfirms Iran's Compliance with JCPOA: Envoy
TEHRAN (Tasnim) – Iran's Ambassador to the International Atomic Energy Agency (IAEA) Reza Najafi said the UN nuclear agency's latest report has for the tenth time reaffirmed Iran's commitment to the Joint Comprehensive Plan of Action (JCPOA).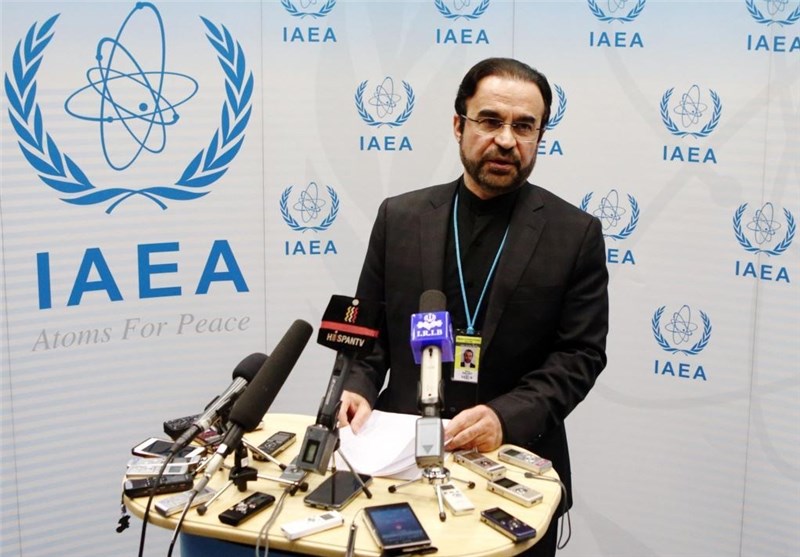 "The (UN nuclear) agency's new report, the tenth one since the implementation day of the JCPOA and the ninth quarterly report to the (IAEA) Board of Governors on verification of the JCPOA implementation, once again confirms that Iran's nuclear measures and activities fully conform to the JCPOA," Najafi said on Thursday.
Pointing to details of the most recent IAEA report on Iran, the ambassador said its text is similar to the previous reports and the only changes relate to technical figures, like a planned increase in the stockpile of heavy water and enriched uranium or the replacement of a number of centrifuge machines.
Najafi finally noted that Iran and all other IAEA members expect the agency's secretariat to keep doing its "professional and even-handed job on the basis of Safeguards standards" to verify the implementation of the JCPOA, the nuclear agreement between Iran and the Group 5+1 (Russia, China, the US, Britain, France and Germany).
The JCPOA was reached in July 2015 and came into force in January 2016.
Since the historic deal was signed in Vienna, the IAEA has repeatedly confirmed the Islamic Republic's compliance with its commitments under the JCPOA, but some other parties, especially the US, have failed to live up to their undertakings.