Bristol Airport Evacuated with Thousands of Passengers Facing Travel Delays
TEHRAN (Tasnim) - Bristol airport was evacuated Sunday morning - with thousands of passengers now facing the prospect of flight delays.
February, 25, 2018 - 13:55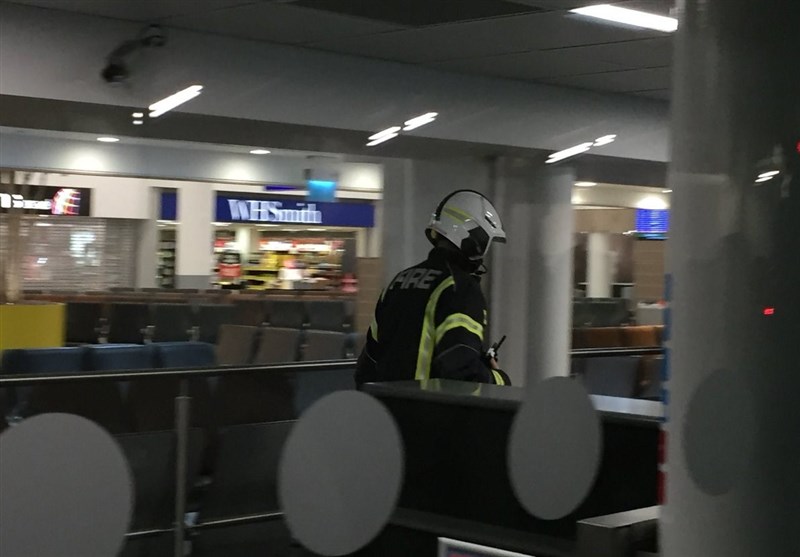 The evacuation was triggered at around 6.30am Sunday morning. Photos circulating on social media showed queues of people being told to file out. Firemen were pictured walking around the concourse while passengers are forced to wait outside, The Sun reported.
BBC reporter Andy Butterworth was stuck in the crowds and snapped pics of the crowds. Furious travelers took to social media to complain. One posted: "Security and departure lounge are evacuated. Massive queues. People pushing in."
Another said: "Just been evacuated. No idea what's happening."
A statement from Bristol airport on Twitter said: "The departure lounge was evacuated this morning after a smoke alarm activation." The all clear has now been given and passengers are returning to the terminal.
"Delays to flights this morning are likely as some passengers will need to be rechecked at security." Just fifteen minutes later passengers were allowed back inside the airport.
But anxious flyers have a wait to see how their journey will be altered. A further statement from the airport read: "Thanks to all passengers for their patience this morning after a false alarm required the departure lounge to be evacuated.
"Keep warm while we work with the airlines to get you on your way as soon as possible."