Iran's Zarif Meets Serbian President, Counterpart in Belgrade
TEHRAN (Tasnim) – Iranian Foreign Minister Mohammad Javad Zarif, who has arrived in Serbia on the first leg of his tour of the Balkans, attended separate meetings with Serbian President Aleksandar Vucic and Foreign Minister Ivica Dacic in the capital of the southeast European nation.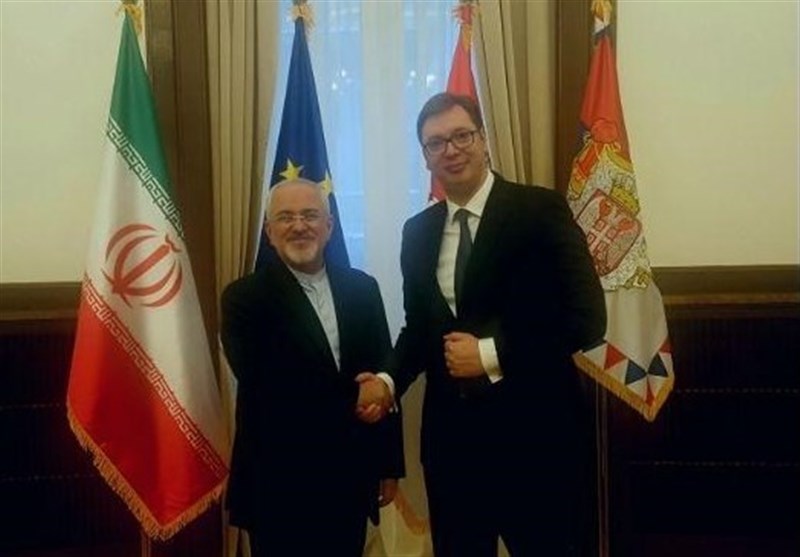 In the Iranian top diplomat's meeting with President Vucic on Monday, the two sides discussed a range of issues, including ways to deepen relations between Tehran and Belgrade in all political, economic and cultural areas.
During his remarks, Vucic told Zarif that his country is ready to promote ties in all fields and there is no restriction in this regard.
In a separate meeting with his Serbian counterpart earlier in the day, the Iranian foreign minister said the Islamic Republic intends to cement ties with the Balkan country in all political, cultural, economic and parliamentary areas.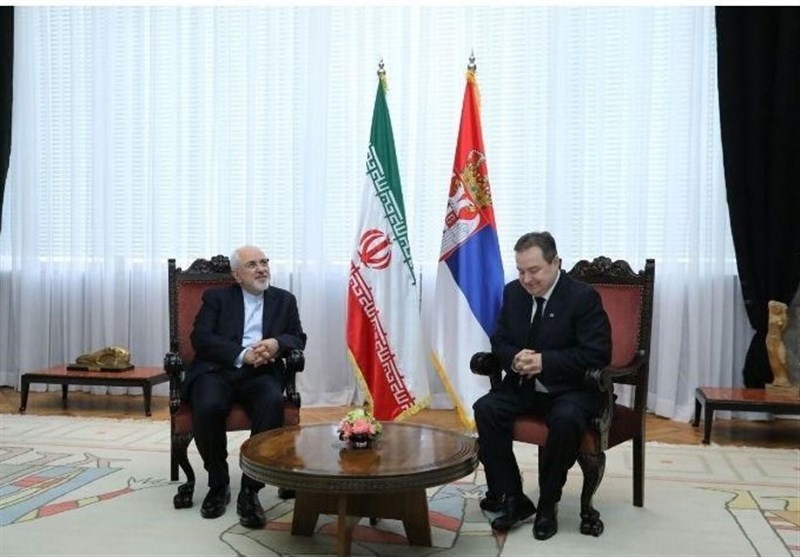 Zarif further said he welcomes the lifting of visa requirements for the two countries' nationals and added that if a direct flight route is established, the bilateral trade relations will develop dramatically.
The Iranian top diplomat started his tour of several countries in the Balkan region on Monday in a bid to boost relations between the Islamic Republic and the Eastern European states.
After visiting Serbia, Zarif is going to pay official visits to Bulgaria, Croatia, and Bosnia to hold talks with senior officials of the Balkan countries.
A high-ranking political and economic delegation, including a number of Iranian entrepreneurs from the public and private sectors, are accompanying the top diplomat.
The visits would come against the backdrop of a new wave of interest in ties with Iran after Tehran and the Group 5+1 (Russia, China, the US, Britain, France and Germany) on July 14, 2015 reached a conclusion over the text of a comprehensive 159-page deal on Tehran's nuclear program and started implementing it on January 16, 2016.
The comprehensive nuclear deal, known as Joint Comprehensive Plan of Action (JCPOA), terminated all nuclear-related sanctions imposed on Iran.
However, Iranian officials have complained about the failure of the other side, especially the US, to fully implement the accord, as Iran still has problems in its banking transactions with other countries.