Heavy Snow Sweeps across Britain, Trains, Flights Cancelled
TEHRAN (Tasnim) - Heavy snowfall and freezing weather have crippled much of Britain's travel network, as more than 200 trains and over 60 flights were cancelled.
February, 27, 2018 - 13:55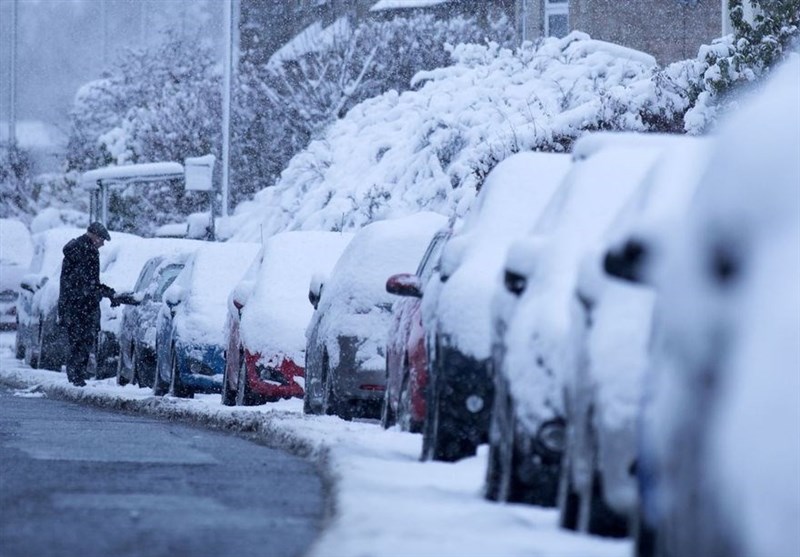 Most areas in Britain have been warned of potential delays on the roads, and with trains and flights by mid-week, Xinhua news agency reported.
More than 200 Greater Anglia trains stopped running on Monday and Tuesday. Train operator Great Northern said it would run a "heavily reduced timetable" on Tuesday.
British Airways has also cancelled over 68 "short-haul flights."
Amber warnings, indicating a possible risk to life, have been issued on Tuesday for northern, central, eastern and southeastern England. For many parts of Scotland, the warnings are issued for Wednesday and Thursday.
The Met Office predicted that more than 20cm of snow could blanket some parts of eastern England, Scotland and Northern Ireland by Wednesday.
Thursday could go through blizzards, gales and sleet, as Storm Emma have swept across the country. Temperature in parts of the country will drop as low as minus 15 degrees centigrade.