Iran's FM Says Dialogue Solution to Regional, Int'l Problems
TEHRAN (Tasnim) – Iranian Foreign Minister Mohammad Javad Zarif reiterated the country's stance on regional and international conflicts and said they can be resolved through negotiation.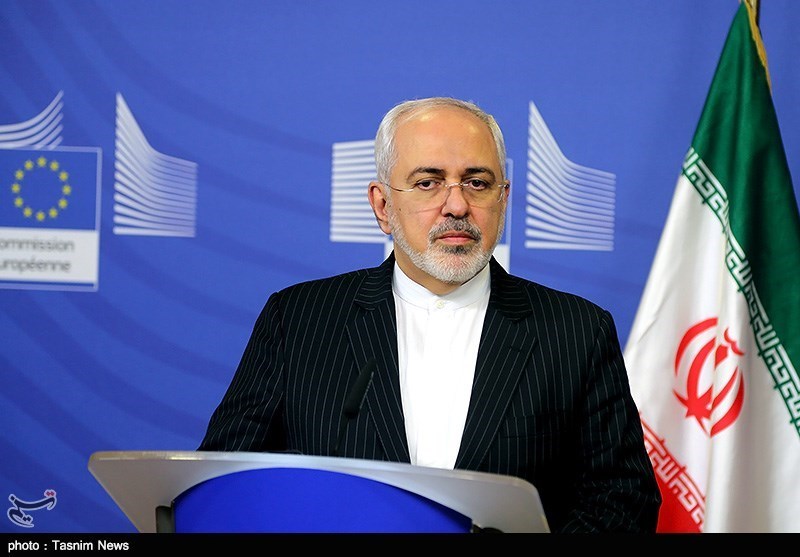 Speaking at a joint press conference with his Serbian counterpart, Ivica Dacic, in Belgrade on Monday, Zarif hailed the support and assistance of the Balkan country for the Islamic Republic at international organizations.
He further pointed to crises facing the Middle East and other parts of the world and said Tehran believes that regional and international problems can be resolved through dialogue and respect for international law.
Elsewhere in his remarks, the Iranian top diplomat hailed the growing relations between Iran and Serbia and said the two countries can boost cooperation in diverse fields, including energy, transport, agriculture, and defense.
Zarif started his tour of the Balkans on Monday in a bid to boost relations between the Islamic Republic and countries in the Eastern European region.
After visiting Serbia, Zarif is going to pay official visits to Bulgaria, Croatia, and Bosnia and Herzegovina to hold talks with senior officials of the Balkan countries.
A high-ranking political and economic delegation, including a number of Iranian entrepreneurs from the public and private sectors, are accompanying the top diplomat.