Philippines' Duterte Ready to Resign in Advance: Reports
TEHRAN (Tasnim) - The Philippines' President Rodrigo Duterte won't run for another presidential term and is ready to resign in advance, the Straits Times news outlet said Wednesday, citing Duterte's press-secretary Harry Roque.
February, 28, 2018 - 11:59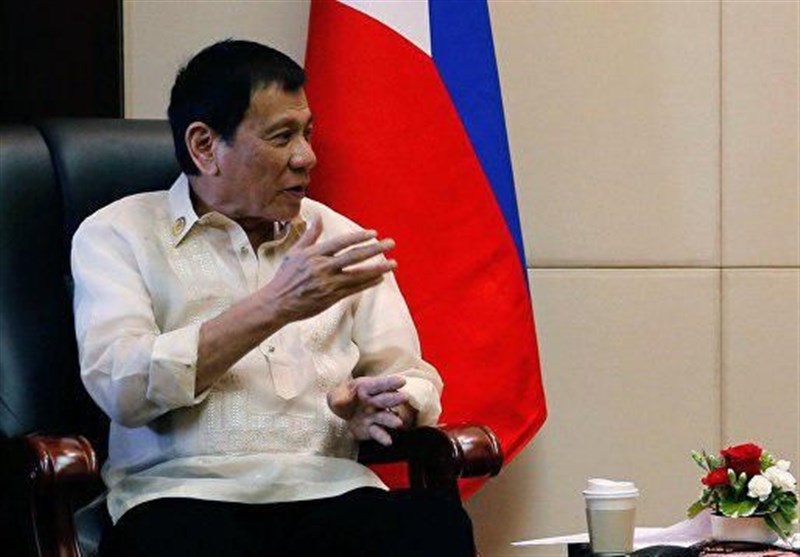 "The president said that he wanted to resign in advance if it would be possible and he won't run for the next presidential term in 2022. He can resign before his term ends if the necessary amendments to the constitution are adopted," Roque said.
The spokesman added that in terms of the presidency, Duterte wouldn't follow the example of China's President Xi Jinping, Sputnik reported.
As it was reported earlier, the Central Committee of the Communist Party of China proposed amending the country's constitution, deleting the provision, stipulating that a Chinese president and a vice president cannot serve more than two terms. Xi Jinping became the country's president in 2013 and according to the current version of the constitution will remain in office until 2023.
Rodrigo Duterte was elected the 16th president of the Philippines in 2016 after serving for more than 22 years as the mayor of the country's city of Davao.