Trump Discusses Iran in Calls with Saudi, UAE Leaders: White House
TEHRAN (Tasnim) – US President Donald Trump discussed Iran and other security and economic issues in separate telephone calls with senior Saudi and Emirati leaders on Tuesday, the White House said.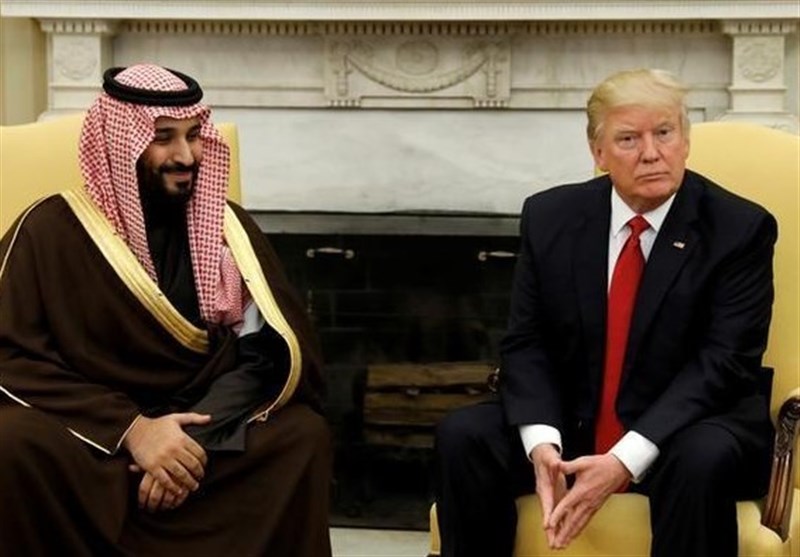 In calls with Saudi Crown Prince Mohammed bin Salman and Abu Dhabi Crown Prince Sheikh Mohammed bin Zayed al-Nahyan of the United Arab Emirates, Trump thanked the two sponsors of terrorism for highlighting ways that certain Persian Gulf Arab states allegedly "can better counter Iranian destabilizing activities and defeat terrorists and extremists".
Trump also discussed enhancing bilateral partnerships on security and economic issues with the Saudi and Abu Dhabi crown princes, the White House said, Reuters reported.
Saudi Arabia and the UAE's policies in Yemen, Lebanon and Qatar are undermining peace and stability of the region.
An independent European organization, monitoring developments in the Middle East, said recently Saudi Arabia and the United Arab Emirates (UAE) have been bribing a number of international NGOs to cover up their gross human rights records at home and abroad.