Iraq Negotiating Purchase of S-400 Systems, Sanctions Hinder Efforts: FM
TEHRAN (Tasnim) - Iraq is negotiating the purchase of S-400 air defense missile systems from Russia, possible US sanctions are an obstacle to that, Iraqi Foreign Minister Ibrahim Jaafari told Sputnik on Wednesday.
February, 28, 2018 - 18:02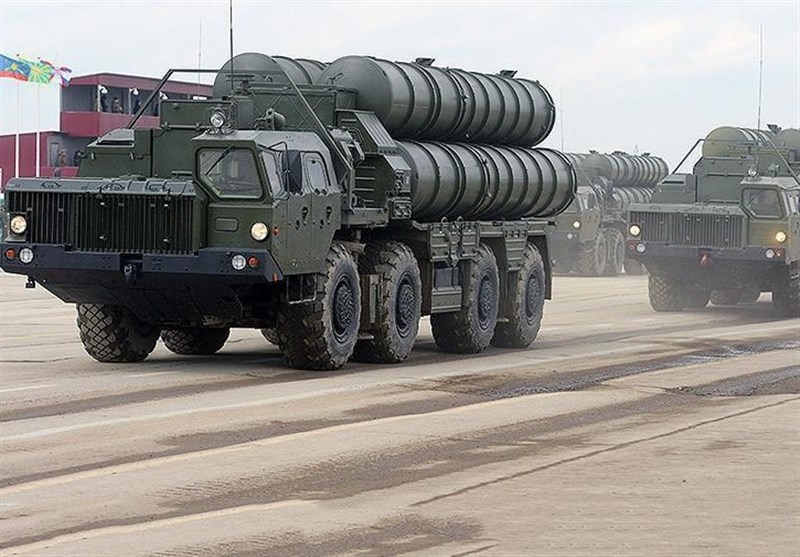 "We want to purchase any weapons that will strengthen the security of Iraq and the country's Armed Forces. At the same time, we respect regional and international commitments. There are a number of obstacles on the path [of buying] S-400 systems. The Iraqi side is still negotiating, and when the final decision is made, it will be considered," Jaafari said.
Speaking further, the minister noted that the US veto could be an obstacle preventing the purchase of S-400 systems.
The S-400 Triumph is Russia's newest long-range anti-aircraft missile system. It is designed to destroy aircraft as well as cruise and ballistic missiles, including medium-range missiles, while it can also be used against ground targets. The range of the S-400 is 400 kilometers and it is capable of destroying targets at an altitude of up to 30 kilometers.
According to Jaafari, Baghdad is ready to begin coordination with Damascus in order to eliminate terrorists' hotbeds on the border between the two countries, Iraqi Foreign Minister Ibrahim Jaafari said Wednesday.
"There is no hesitation that we are ready to establish coordination between Syria and Iraq in order to destroy the hotbeds of terrorism on the border. We cooperate with all countries that are fighting terrorism," Jaafari told a press conference at Rossiya Segodnya International Information Agency in Moscow.
Jaafari's statement comes two months after Iraqi Prime Minister Haider Abadi declared the end of the country's fight against Daesh (ISIL or ISIS) after Iraqi troops had re-established complete control over the country's border with Syria.
Daesh had kept Iraq under its control for several years, beginning in 2014, after seizing Mosul, the country's second-biggest city, and making it the terrorist group's so-called capital in Iraq. In the summer of 2017, Iraqi forces regained control over the city, while later in November, over the town of Rawa, the last Daesh stronghold in the country.
Syria had also been fighting Daesh for many years. Last December, Russian Defense Minister Sergei Shoigu reported a complete victory over Daesh terrorists in the east and west banks of the Euphrates in Syria.
The overwhelming defeat over the group in Syria followed the liberation by government forces of the last major Daesh stronghold in the country, the town of Al-Bu Kamal.