Zarif: EU Should Compel US to Abide by JCPOA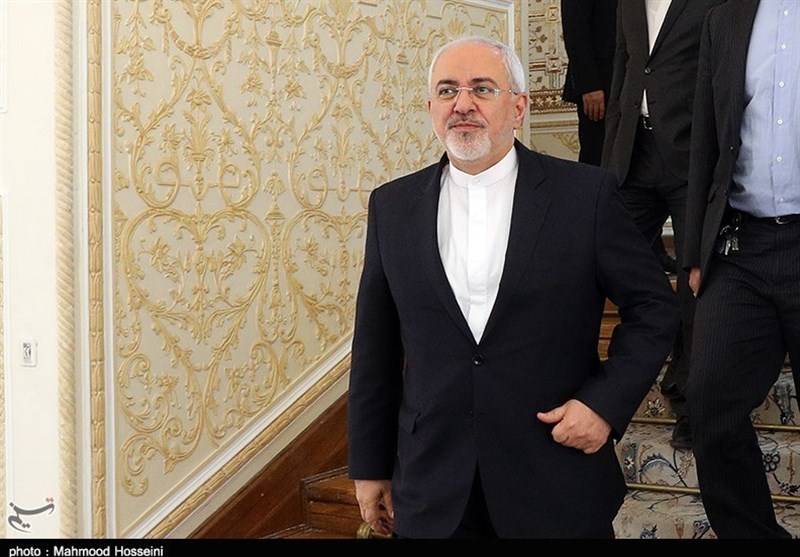 TEHRAN (Tasnim) – Iranian Foreign Minister Mohammad Javad Zarif said the European Union, instead of trying to appease US President Donald Trump, should compel Washington to honor its commitments under the 2015 nuclear deal between Tehran and world powers.
"In meeting today, told France FM: EU should compel US to abide by JCPOA rather than trying to appease it by repeating its extraneous demands. To defend the nuclear agreement, mere words are not sufficient. Especially since the US is an obstacle to EU's own adherence to JCPOA," Zarif said in a message on this Twitter on Monday following his meeting with his French counterpart Jean-Yves Le Drian in Tehran.
He added in a follow-up tweet, "US & Europeans should stop pouring hundreds of billions of dollars of weapons into our region instead of questioning Iran's missiles. Not restricted by UNSC, but necessary to deter repeat of our people's suffering when Saddam—with western support—showered us with missiles."
"Iran offered political solutions for Syria and Yemen from the outset, and has always been ready to work for peace in the region, but with serious partners sharing the same objective and not engaged in appeasement gimmicks," the Iranian top diplomat said in another tweet.
The French foreign minister, who arrived in Tehran on Monday morning, also held talks with Secretary of Iran's Supreme National Security Council Ali Shamkhani.