Iran, Singapore Agree to Boost Cooperation in Combating Illicit Drugs: Minister
TEHRAN (Tasnim) – Iranian Interior Minister Abdolreza Rahmani Fazli said the Islamic Republic and Singapore plan to promote mutual cooperation in diverse security fields, including the campaign against illicit drugs.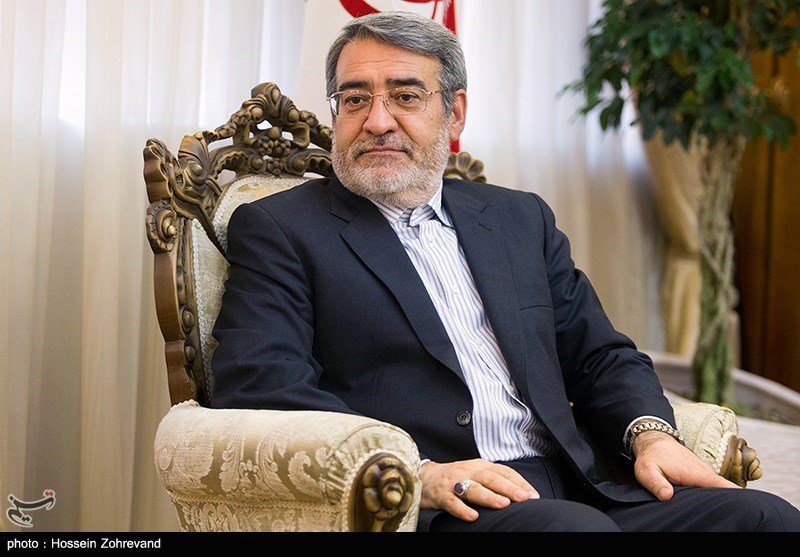 Speaking to reporters in of Vienna on Wednesday after a meeting with his Singaporean counterpart, Rahmani Fazli said during the session, grounds for closer cooperation between Tehran and Singapore in diverse fields, including the fight against narcotic drugs were discussed.
The meeting was held earlier in the day on the sidelines of the 61st session of the Commission on Narcotic Drugs in the Austrian capital.
The Iranian minister added that during the Wednesday talks, the two countries also agreed to sign a cooperation agreement on a plan aimed at reducing the production of illicit drugs in Afghanistan.
At the meeting, the two ministers also stressed the necessity to strengthen cooperation in dealing with the abuse of narcotic and hallucinating drugs.
Iran, which has a 900-kilometer common border with Afghanistan, has been used as the main conduit for smuggling Afghan drugs to narcotics kingpins in Europe.
Despite high economic and human costs, the Islamic Republic has been actively fighting drug-trafficking over the past three decades.
The country has spent more than $700 million on sealing its borders and preventing the transit of narcotics destined for European, Arab and Central Asian countries.
The war on drug trade originating from Afghanistan has claimed the lives of nearly 4,000 Iranian police officers over the past four decades.