Senators to Grill Trump's Pick for NSA Chief on Russia, Privacy
TEHRAN (Tasnim) – Lieutenant General Paul Nakasone, a decorated military intelligence veteran with over three decades of experience, is expected to face questions about alleged election meddling by Russia, international cyber defense, and warrantless digital spying as he appears before the US Senate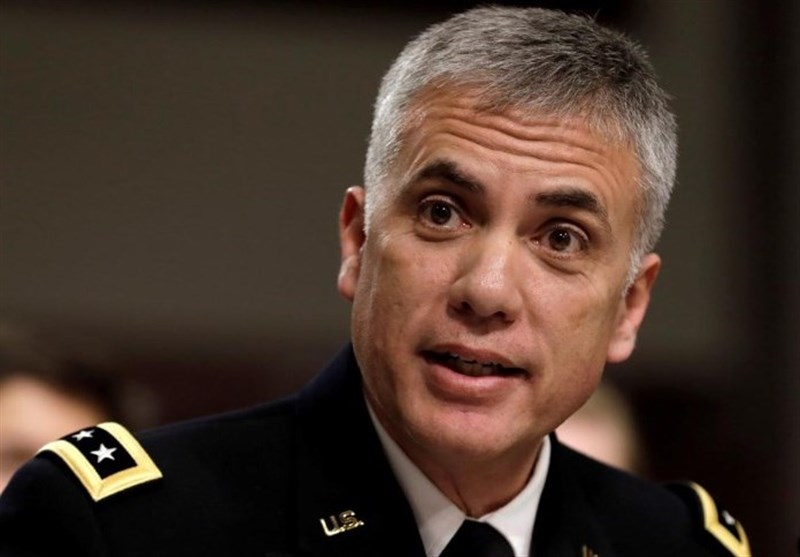 If confirmed, Nakasone will be at the helm of an eavesdropping agency that employees roughly 36,000 hackers, spies and other intelligence professionals. The agency has suffered flagging morale in recent years due to a raft of security breaches, an unpopular reorganization, and competition with higher-paying jobs in Silicon Valley and elsewhere, according to current and former officials and cybersecurity executives.
Nakasone has also been nominated to command the military's US Cyber Command, which along with the NSA is based at Fort Meade, Maryland.
The NSA was once considered so secretive its initials were said to be shorthand for "No Such Agency." But the agency surged in name recognition following the 2013 disclosures by contractor Edward Snowden, whose published stolen documents revealed sweeping domestic and international spying programs and ignited a global debate about digital privacy.
Since then, the NSA has endured a number of other breaches, including the theft of hacking tools that have been published online by the Shadow Brokers, a mysterious group that regularly posts cryptic taunts toward the US government.
Senator Ron Wyden, a Democrat and staunch privacy advocate, planned to ask Nakasone how he would respond to any order to create new warrantless wiretapping programs at the NSA, a Wyden spokesman said, Reuters reported.
Nakasone also testified before the Senate Armed Services Committee two weeks ago, where he said the United States was the "cyber punching bag of the world" because Russia, China and others do not fear a response for their actions in cyberspace.
Nakasone, 54, has served as chief of the US Army's Cyber Command since late 2016 and was a staff officer for General Keith Alexander, the first head of Cyber Command and the head of the NSA from 2005 to 2014.
He is the first nominee to lead the NSA to face a confirmation hearing before the Senate Intelligence Committee. Historically, the nominees have only been subject to hearings before the Senate Armed Services Committee.
The full Senate must then vote on his nomination, which is expected to be approved.
If confirmed, Nakasone will replace Admiral Mike Rogers, who has led the NSA and Cyber Command since 2014.