Demonstrations against Racism Erupt across the UK
TEHRAN (Tasnim) – Tens of thousands took to the streets of the UK on Saturday to protest against the rise of racism and Islamophobia.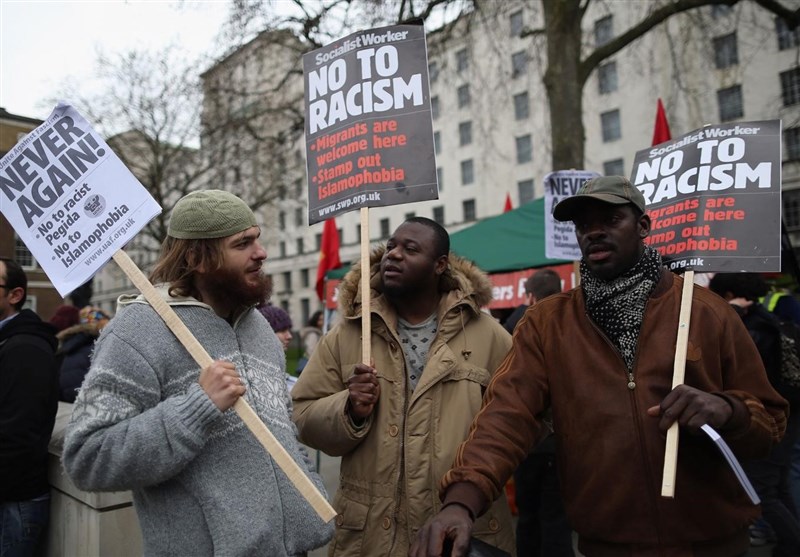 Organized by the activist group Stand up To Racism, over 20,000 people marched across cities in the UK including London, Cardiff and Glasgow, Anadolu Agency reported.
"The marches were a show of unity against the rise in racism, Islamophobia and anti-Semitism and in support of refugee and migrant rights" the organization said in a press statement.
"In the wake of the 'Punish a Muslim' campaign which targeted Muslim MPs and households around the country, speakers demanded action from the government against Islamophobic hate crime and a pledge to stand up to Islamophobia on April 3" the press statement continued, referring to another protest planned for April next month.
Attending the marches were Labor MPs David Lammy and Diane Abbot, both of whom were subject to online racist abuse.
The protests are a part of 'The March against Racism' which marks the United Nations International Anti-Racism Day.