President Rouhani Hails Close Ties between Iran, Belarus
TEHRAN (Tasnim) – Iranian President Hassan Rouhani congratulated the Belarusian nation on the anniversary of the establishment of bilateral relations between the two countries, expressing confidence that Tehran-Minsk cooperation would further develop in the future.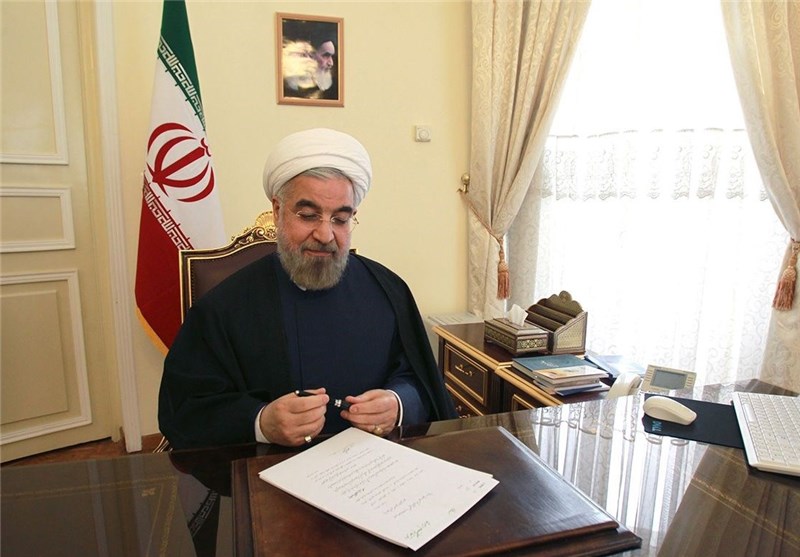 In a message to his Belarusian counterpart, Aleksandr Grigoryevich Lukashenko, on Sunday, Rouhani offered his congratulations to the people and government of the Eastern European nation on the 25th anniversary of the establishment of diplomatic relations between the two countries.
"Despite ups and downs and numerous developments in the world around us in the past quarter of a century and their impact on all (countries), the Islamic Republic of Iran and the Republic of Belarus have demonstrated their determination to develop cooperation to serve the interests of both countries and the two nations through adopting an independent policy," he said.
Iran and Belarus have in recent years developed good relations, particularly in the economic and trade sectors, and signed a number of agreements to shore up bilateral cooperation.
In a meeting with speaker of Belarus' Council in August 2017, Rouhani said the first step to broaden economic relations is to establish proper banking ties.