Iran Commends Kuwaiti Push for Cooperation
TEHRAN (Tasnim) – Iran's Foreign Ministry spokesperson hailed the positive remarks by deputy prime minister of Kuwait about the initiatives to ensure lasting relationship between Iran and the Persian Gulf states.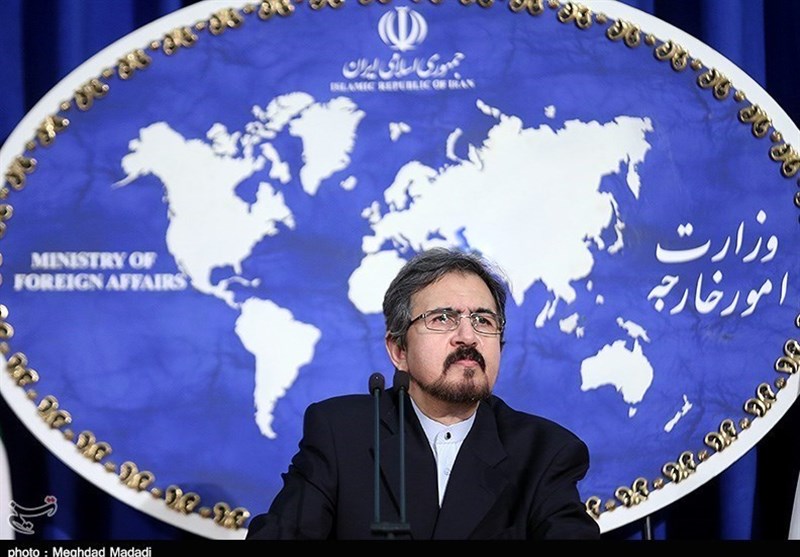 "The Islamic Republic of Iran always regards relations with the neighbors as its top foreign policy priority for cooperation, and believes that a developed, strong and safe region would be achieved only through collective cooperation among all neighbors," Bahram Qassemi said early Thursday, in response to the Kuwaiti deputy prime minister's emphasis on close relations with Iran.
Highlighting the significance of collective action to ensure development and economic progress in the regional countries in the contemporary era, Qassemi said Iran has been always prepared for such joint efforts.
His comments came after Kuwait's Deputy Prime Minister and Foreign Minister Sheikh Sabah Al-Khaled Al-Hamad Al-Sabah stressed the need for interaction with Iran at the closing session of Kuwait Investment Forum 2018.
"We seek to have a proper environment for a lasting relationship between Iran, Kuwait and the (Persian) Gulf states in all fields," Kuwait Times quoted him as saying.
Iran and Kuwait have developed closer political relations in recent years, and have held several sessions of a Joint Political Committee.
In January 2017, foreign minister of Kuwait paid a visit to Tehran to relay a message from the Kuwaiti emir to Iranian President Hassan Rouhani, announcing the Persian Gulf Cooperation Council's readiness for closer ties with Tehran via dialogue.
A few weeks later, President Rouhani took a tour of Kuwait and Oman for what he called "promotion of ties with the regional and neighboring countries, and strengthening of stability, security and development across the region."