Tunisia Match A Good Opportunity for Iran's Preparation: Carlos Queiroz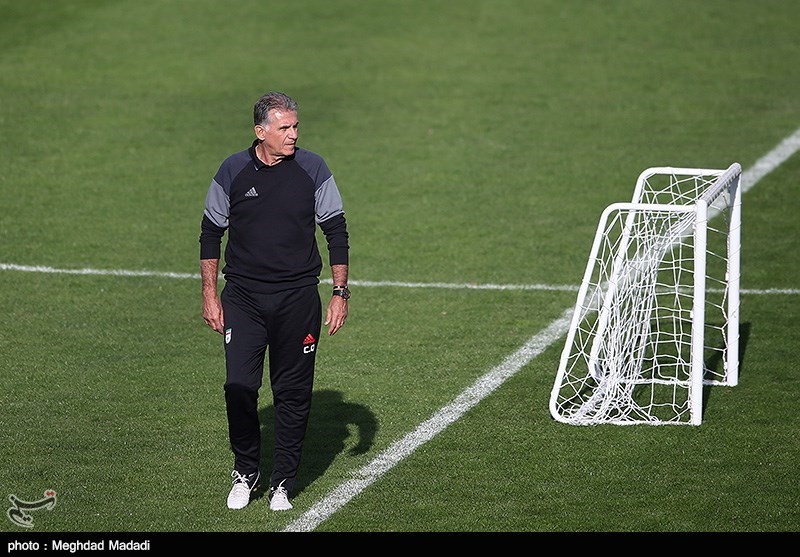 TEHRAN (Tasnim) – Iran national football team's coach Carlos Queiroz said the friendly match against Tunisia is a good opportunity for Team Melli for preparation for the 2018 World Cup.
Iran has been scheduled to meet Tunisia in a friendly match on Friday.
The match will take place at the Hedi Ennaifer stadium in Le Bardo district, west of the Tunisian capital.
"First of all, I would like to thank the Tunisian football federation for giving us a chance for the friendly match. The warm-up match with Tunisia can be useful for us due to its game similarity with the Moroccan national squad," Queiroz said in the pre-match news conference.
"The friendly match is very important for both teams because we want to learn, that's why we are here," the Portuguese added.
"Iran and Tunisia are the best Asian and African teams and have common dreams in the 2018 World Cup. Both teams are going to book a place in knockout stage and it's a good opportunity for us to prepare for the World Cup," Queiroz stated.
Speaking about Iran's opponents in the World Cup, Queiroz said, "We are not afraid on any team. Iran has been drawn with Morocco, Portugal and Spain and it will be a big challenge for our team but we are happy as well due to playing with the big teams."