Forest Fire in Northern Iran Still Burning
TEHRAN (Tasnim) – A wildfire has burned forests in Marzanabad, a city in Iran's northern province of Mazandaran, for the past 24 hours and is still out of control, according to a local official.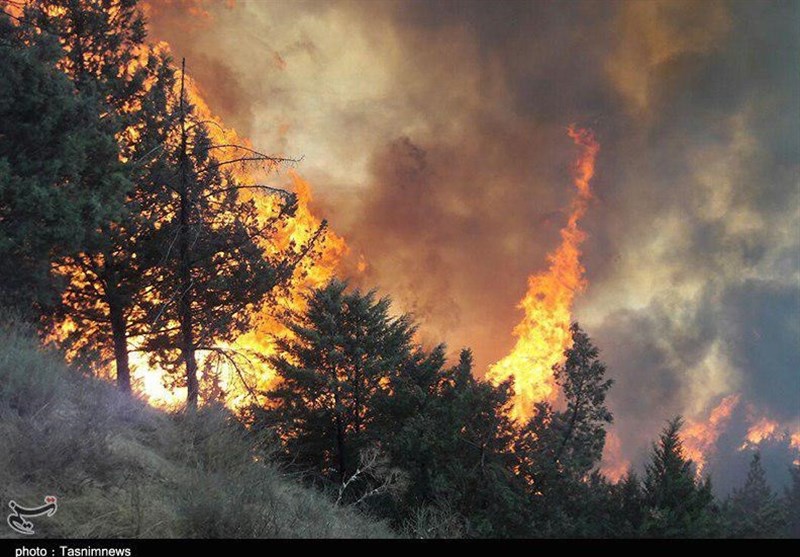 Mehrdad Khazaei, the head of the Organization of Natural Resources and Watershed Management of Chalus, told Tasnim that the organization is in dire need of helicopters to quench the fire.
The staff of the organization and the residents of surrounding villages have rushed to extinguish the fire in forests of Marzanabad, but have not been able yet to control the blaze, which is being fanned by hot winds, he said.
The official further emphasized that since the area is impassable and there is a lack of water there, it is difficult to control and quench the fire.
Wildfires are not rare in Iran. Back in 2015, a wildfire laid waste to around 40 hectares of forests in the province of Ilam. The fire was put out with the help of local people.